Kung Fu Komix!


"Kung Fu Komix IS...hardcore martial art action all the way. 8/10" -Harkovast
"Kung Fu Komix is that rare comic that is made with heart and love of the medium, and it delivers" -Zenstrive
"Kung Fu Komix is...so awesome" -threeeyeswurm
"Kung Fu Komix is..told with all the stupid exuberance of the genre it parodies" -The Real Macabre
last edited on July 18, 2011 10:19AM
thought you guys might like to see where Im at in the current overall stage of things...im currently inking and wrapping up the lettering on this page right here...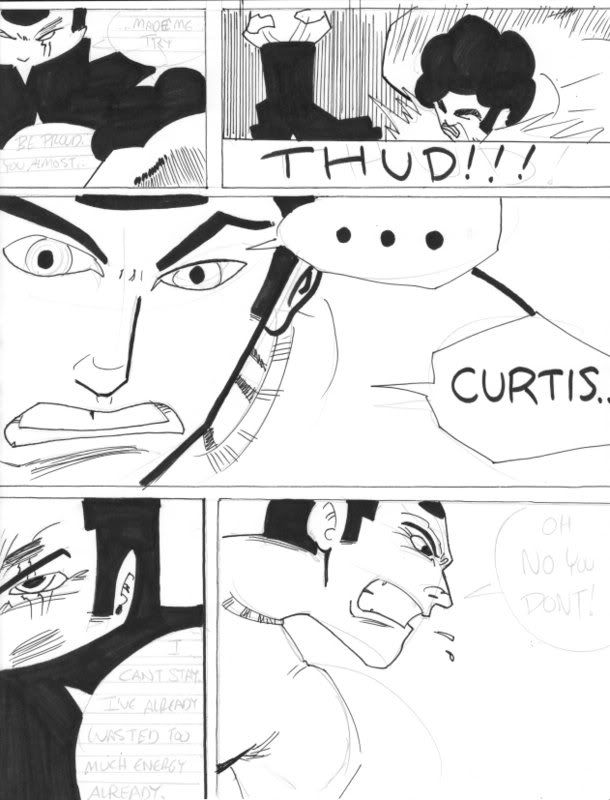 "Kung Fu Komix IS...hardcore martial art action all the way. 8/10" -Harkovast
"Kung Fu Komix is that rare comic that is made with heart and love of the medium, and it delivers" -Zenstrive
"Kung Fu Komix is...so awesome" -threeeyeswurm
"Kung Fu Komix is..told with all the stupid exuberance of the genre it parodies" -The Real Macabre
last edited on July 18, 2011 10:19AM
©2011-2012 WOWIO, Inc. All Rights Reserved