Friday's update marked the
50th Rent-A-Thug Comics.com update!
.
Rent-A-Thug
is a dark comedy about the gangsters employed by the Rent-A-Thug Agency, which is effectively a criminal temp agency. Featuring a unique art style, twisted comedy, and a healthy dose of glorious violence, there's really no reason not to check it out.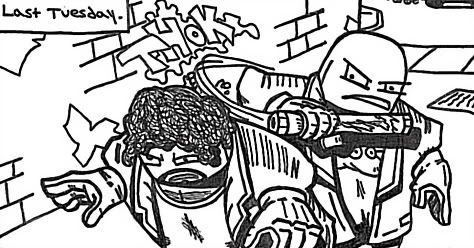 Charlie No-Aim smacks Dirk the Head upside the skull with a lead pipe in this excerpt from Rent-A-Thug #1.
Thanks,
Jeff