Warning: This is a Shoujo-ai tale, as in lesbians. If you have a problem with gays then just turn around because I've heard it all in my 30+ years and as a married lesbian your complaints are falling on deaf ears so don't bother.
It has been five years since I worked on a manga project, during that time I worked on a few novels and one of them sparked my interest so I decided to rewrite it as manga series. It is different then my usual stuff, but I hope people will enjoy it.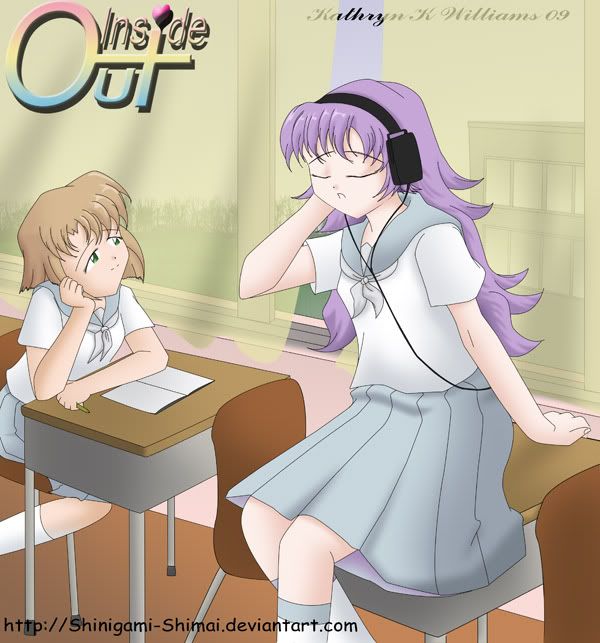 Inside OuT
is the tale of Hitomi, a young girl who just graduated from Junior High and is preparing for her new life in High School. Hitomi made a promise with her best friend, Ayumi, that they would confess to their crushes if they both got into Morino High School together. Hitomi decides that day she would finally confess her love to Ayumi, however things do not go according to Hitomi's plans and soon she finds her life turned, well, inside out. She starts the new year having to confront issues of love, coming out and learning to be herself.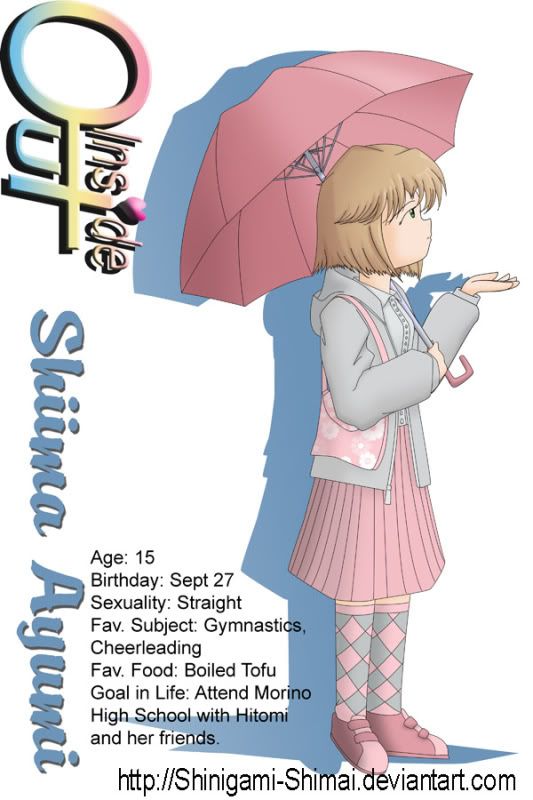 This is more of a story about Hitomi's struggles then the romance that I first set out to write. I've been reading a lot about what people want in a shoujo-ai so decided to go in a different direction, focusing more on character development. So far I've managed to write up over 20 chapters of scripting and just about finished the art for the 3rd chapter so this looks as if it is going to be a long, and hopefully enjoyable, story.
I update this story rather frequently, about 2-5 pages in a week, so there is always new content.
Kat