Hey everyone! My newest comic is finally out!
EPIC Ethel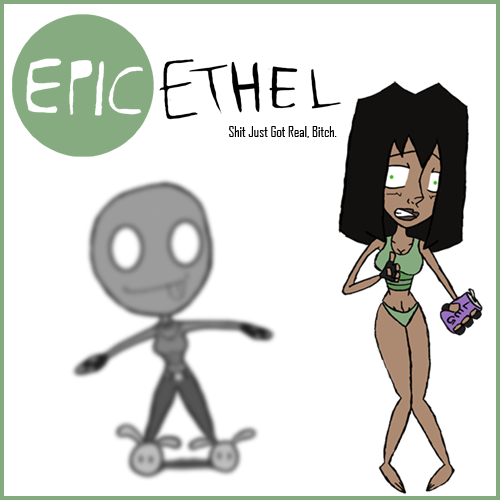 http://www.drunkduck.com/EPIC_Ethel/
It stars a 20-something year old black chick that has an obsession with pink objects and refers to herself as a bad bitch.
Born a kleptomaniac she always has the itch to snatch!
She's formed a team with a chav and child prodigy to steal the finer things in life.
Join Ethel & The Goons
EVERY Friday
as they get into all sorts of hijinks.
It's like TANK GIRL meets .