going away - Art & Literature Corner
[Art] Show off your villains(!).
jmt
at 12:30AM, Sept. 30, 2007
This is Nurse Sebac From
Amniotic Shock in the Last Sacred Place
[amniotic]
last edited on July 14, 2011 1:09PM
mlai
at 8:31AM, Oct. 5, 2007
More original villains from me.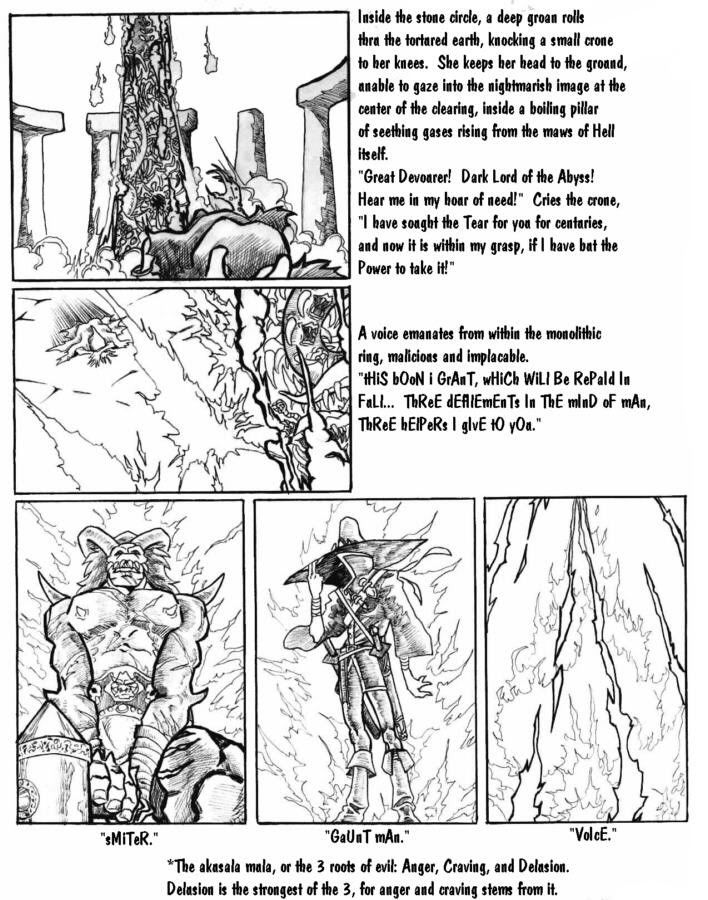 This is a page from my part in the round-robin improv comics titled
Galden's Tear
. The comic had religious and philosophical underpinnings, so I ran with that in antagonist creation. I was creating 3 villains (TV tropes: a boss squad) who are (1)the direct antithesis of the protagonist's 3 Guardians, and (2)a Buddhist concept of the 3 roots of evil.
The Gaunt Man was originally inspired from a really obscure Nintendo game. But the panel above is the only panel where he's a copy; I changed his costume immediately afterwards (and frequently), and his appearance and backstory are completely different.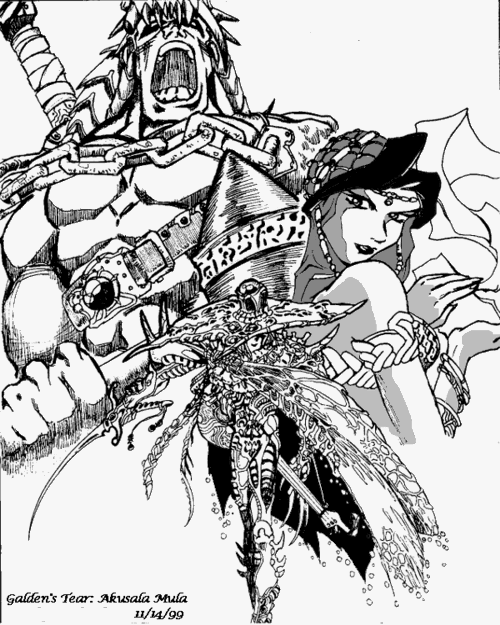 This is a fan art of them some chapters later (I drew this).
Voice
, who has no body, has taken over the recently-deceased body of the protagonist Warrior Guardian's old flame, a sorceress.
Smiter
has changed bodies. He and Voice tricked the Warrior Guardian into jealousy and anger, allowing him to take over the Warrior Guardian.
The Gaunt Man
has been revealed to be the ages-dead brother to the immortal Sage Guardian, a sin from his mortal past. His true form is Lovecraftian; his costume, including his broad-rimmed hat, is actually an extension of his skin.
last edited on July 14, 2011 2:05PM
©2011-2012 WOWIO, Inc. All Rights Reserved