Doesn't matter what genre or style, as long as they're the evil ones. You can blab about them too but you must have pictures (poster art or sketches or cropped from your comics, what have you).
I'll start. These are sketches I did for a RPG project for free. I'm sure that project is many years dead now; I designed for them for free cuz I felt like it, cuz the premise was fun. It's a RPG where you are the villain.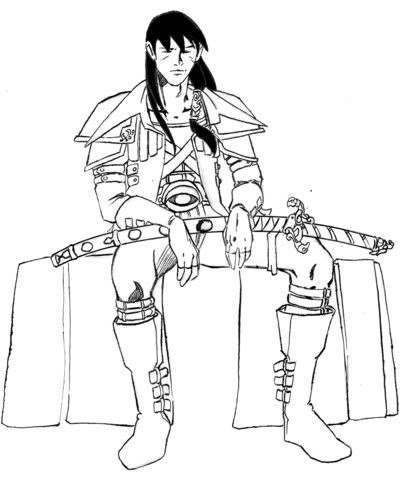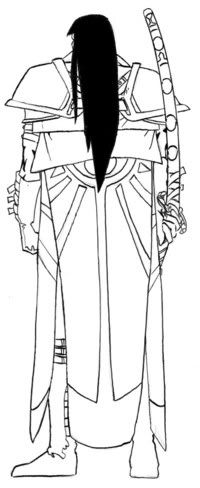 The main character is a prince who was exiled because he took an interest in forbidden black magicks. I'm not gonna color the sketches but his costume color scheme is black dominant. The eye design on his front and back marks him as a user of forbidden magic. I based him on Jim Morrison.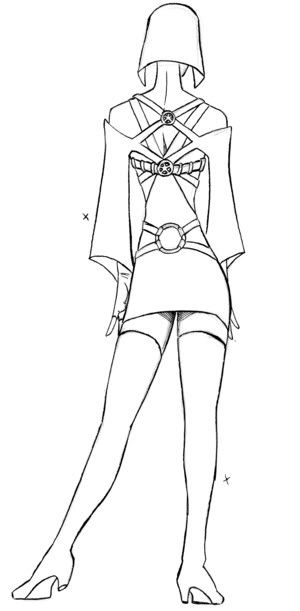 One of the prince's party. I'm not in charge of giving them stories but I think up little stories for myself as I draw. I envision her as speaking softly and tersely, always in the shadows and appears to the prince when she deems fit (she doesn't walk with him). She mostly prefers to appear on the ceiling or pillars or walls, rather than walking in the door. Black costume color scheme.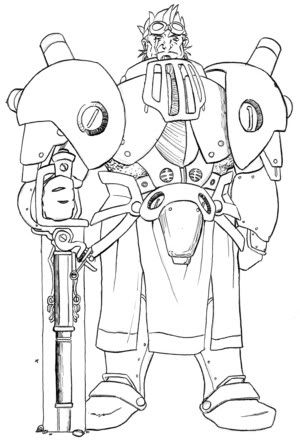 A disgraced gunpowder knight. Swore fealty to the exiled prince. He's one of the very few of the prince's followers who's fundamentally good.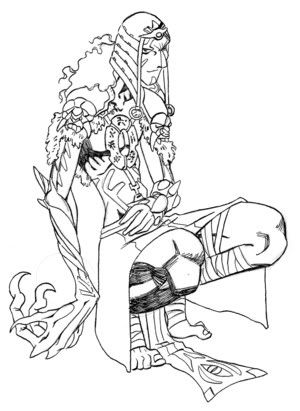 A sorceror, master of ritualistic magic (as opposed to field magic). One of the most overtly evil characters of the party, but also the most erudite and philosophical. Likes to tinker with different demonic/undead limbs in place of a right arm, for self defense but also for rituals.
C'mon guys, let's see and hear about your villains.