Hey, Shane Ronzio (author of the trippy
Cats & Ice Cream
) and I (author of
The X-Heroes
) swapped drawings of each other's characters, and I thought I'd share them here. I always love seeing different interpretations of characters I'm already familiar with (especially my own!) One of my all time favorite comics, Madman Comics, would always have pinups by other artists in the back. They were always so cool! So here we go. First is Shane's trippy version of my character "The Incisionator":
And here's my version of Cats & Ice Cream's "Bongo Woodley Wollongong" and "Gynoid":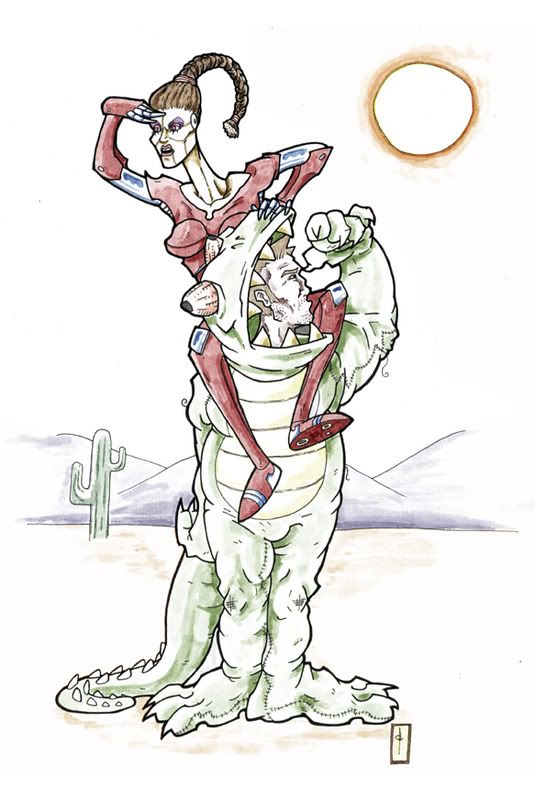 More people should do this! It's really rewarding and fun. Let us know what you think.