Who's your favorite author???
I have a lot of favorite author but I didn't see a lot of american comic so I don't really have a American favorite author except Jim Davis(Author of Garfield)
I do have some Korean author I like.
1)Kangfull
Probably the starter of Korean Webcomic.He made about 8 comic so far.
[IMG][url]http://img199.imageshack.us/img199/1453/360626794becc45m3.jpg[/url][/IMG]
Love comic's of him
Love comic:
Love story of a high school girl and a normal office worker
(made as a movie later and got selected as "The best webcomic scence")
The scence
(It's in Korean but it won't be that hard to understand.It's about their love getting deeper and deeper and reminding each other by looking at something that they've done to each other.)
http://hoya.la/cafe/data/file/KangFull/1164704431_pbRfqHP9_012.jpg
[hoya.la]
Idiot:
wanting a beautiful life like an idiot...
(Made as a movie as well)
I Love You:
Love story of old man and woman
Thriller of him
Apartmant
: 9:56 PM,The light goes out in next door apartment,and someone die...
Timing
:Thriller story of time controler trying to stop a tragidy...
(Made as a Movie)
Neighbours
:Your neighbour is a serial killer,What can you do to stop it???
Again
:Time controler came back to stop the evil of group "Again"(Still on progress)
Special comic
26years
:Assassination story to bring justice to a evil dictador
(currently I'm translating as 30 years)
2)Caramel
His drawing is so cute and different from japanese comic.
leftover
Story of normal Korean boy who is having a hard time after serving the military.Later it turn in to a romantic story.
Duck cage
story of a duck who have magically turned in to a handsome boy
[IMG][url]http://img340.imageshack.us/img340/1453/360626794becc45m3.jpg[/url][/IMG]
Ms.Stationary store lady
Story of a girl bum looking for her Dad's gold pot which she lost it.It have pretty a good ending.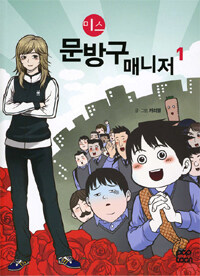 3)Yellow Gumi
It's an Korean Artist who lived in Japan when she was young and later came to Korea to study.She tried to enter Bandai,A japanese company famous for gundam.But she later find out this is not her way and start to draw comic.She made "Korean Japanese story" which talk about her childhood and experiences in Korea.She later make "Cutlet Job".She named it like that because Japanese eat Cutlet before taking the test.It's about her trying to get the job and bandai.She's currently Making "The Three time" Which is a fiction comic of different unique character.It talk about social problem of Korea and Japan.The reason why I wrote so much is because I personally know her by chatting.But I'm not traslating the comic because is too Korean to translate for me.
The Three Time(The Yellow girlwearing Mickey-mouse like hat is the Author)
[IMG][url]http://img71.imageshack.us/img71/1373/3664982fc090ddbm3.jpg[/url][/IMG]
I have thousand more like "Let's fight Ghost"Which is about a boy beating up the ghosts to earn money to get rid of his power to see ghost.Or "The Circle of compassion which is about crazy school life of 2 boy and girl.Or "2 dimentional Comic"Which is simple Gag comic famous for having only 2 panel a comic.Welcome to room 305 was pretty good even if it was a gay comic.It's a comedy comic that is not a BL but is about a boy who somehow have to use the same room with a gay who is really dirty.Very funny comic which try to say we should try to understand them,Not hate them.Unidentified Habiting Object was really cool comic which is about an alien have entered an peaceful village trying to take back the object it have lost.Some who have the Object is a blind grandmother.While that happen,Her son is a reporter and go to the peaceful town to report the truth of the missing pilot from a fighter Jet crash.
There's so more to say but it will be too many.What's your favorite comic???