Here is an example of what I'm talking about:
This page works:
The next page is god-awful:
The composition sucks, the perspective is just plain wrong, the lines are sloppy, and the colors are inconsistent.
I could try to fix all these problems, or I could start from scratch, or I could leave it and move one, hoping that the next page is good enough to pick up the slack.
These are old pages. I'm asking this question now because I'm working on three new pages, and the first two just look ugly, but the third is really shaping up.
What is more important to you? Quality or quantity? I have 244 pages to finish before I publish the first collected works (out of five) so if I want to finish within my lifetime I'm going to have to call it "good enough" every now and then, but how badly does this hurt me? As a reader, do you forgive the occasional blunder if the story has hooked you?
Here is another example- Penny Arcade.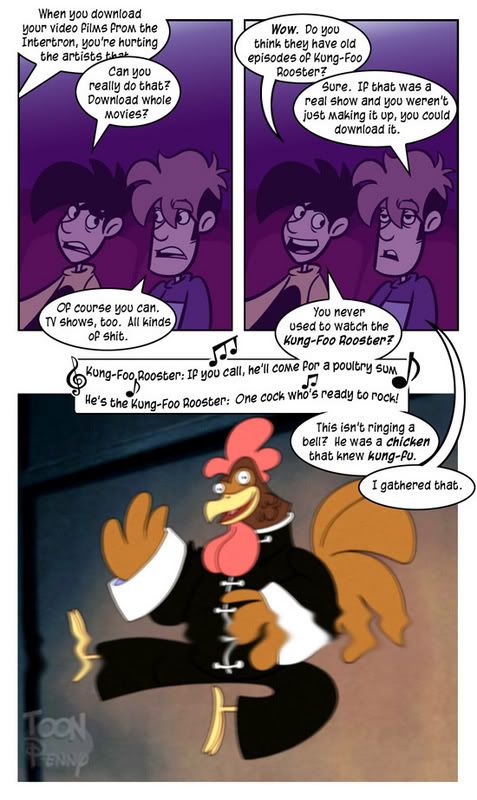 The last panel in this strip is TERRIBLE! (simply by virtue of a poor choice in filters) And it's Penny Fing Arcade! Certainly my favorite webcomic, but apparently they too are falable.
We are all constantly improving as artists. The more we work at it, the better we get. So is it better to continue working on flawed art so that we know how to fix it, or is it better to press on and improve over time, so that eventually you're overall average improves.
A combination of the two naturally, but what ratio?
Thoughts?