haha, just a stupid title. Ok, all these (except one) were drawn earlier, I just inked them today. Some are a month old, some are from last year... and the last one was drawn while I was waiting for photoshop to do what its supposed to do (takes ages on some basic operations, I need to make more space on hd).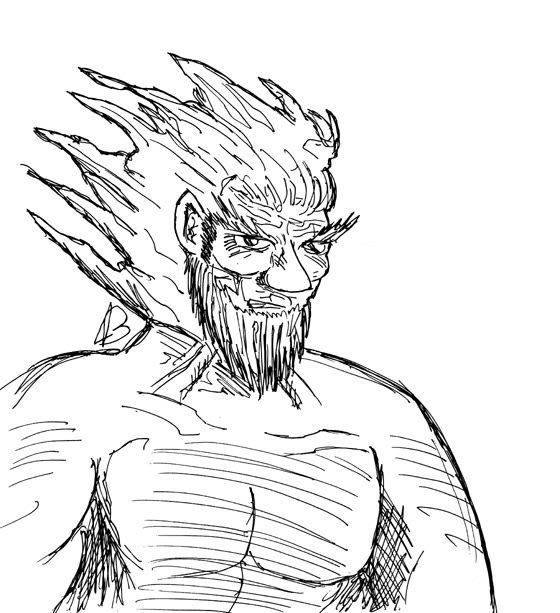 Kinda weird hair :D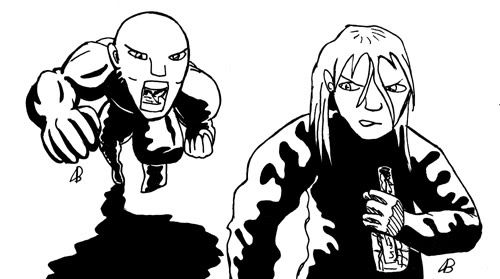 These are actually two separate drawings, but they ended up pretty close on the same piece of paper so I kept them together.
This one was at a bottom of one of my sketching pages.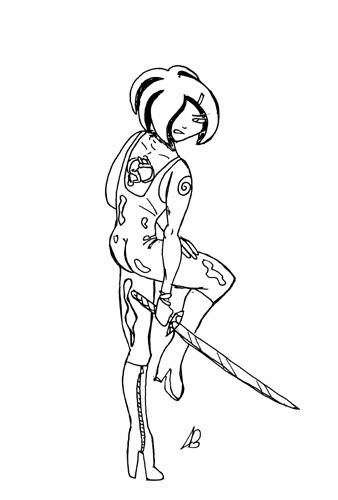 A somewhat unusual take on Sara. She doesn't wear stuff like that normally (other than heels) and has no tattoos. Or at least no tattoos in visible places :D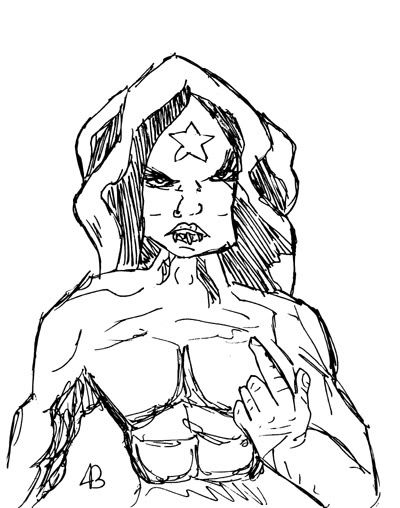 Weird random doodle from when I was designing my own take on Octobriana.
I guess it's a weird take on hellboy or something.
That's the piece that prompted me to go on the inking spree as this guy was sitting on a piece of paper, looking at me and demanding "INK ME!"
And finally comes the latest piece, which I pencilled and inked while waiting for photoshop to wake up and react again :P
Kinda screwed up her hair on the right side (her left). It was even bigger there which didn't seem that big untill I filled the black area. So I fixed it a little.
So yeah, there you go, about 5 hours of work to ink the seven and draw and ink the last one.
Any comments welcome. :)