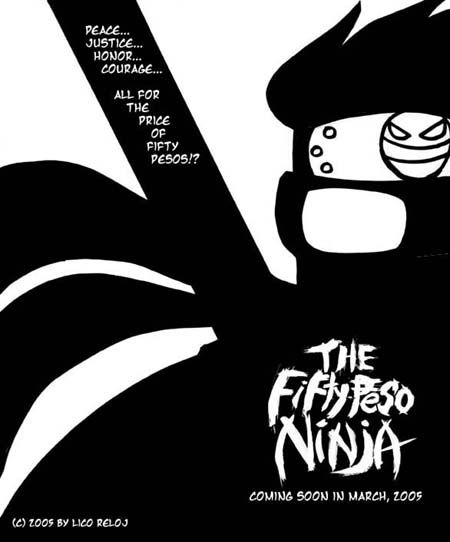 The Fifty-Peso Ninja
is an action comedy webcomic series inspired by martial arts movies and Stephen Chow movies.
It sets in present day Manila in the country of the Philippines where crime and corruption reigns supreme and the only solution costs fifty pesos. Meet Goh, a bespectacled mercenary ninja with a big gut and a very low fee. Despite his unusual appearance and cheap price, he is a force to be reckoned with. With his ninja skills, he fights against the Malvado Group, the most powerful criminal organization in the Philippines!
Links:
The Fifty-Peso Ninja (DrunkDuck)
Thus Spake The Fifty-Peso Ninja
Gohlico's DA Gallery