going away - The Game Room
Stump isukun, post a game screen shot and he will tell you the game!

"We are in the stickiest situation since Sticky the stick insect got stuck on a sticky bun." - Blackadder
last edited on July 14, 2011 2:39PM
crocty
at 11:53AM, April 9, 2010
Devil World, Pokemon Puzzle League, Rock'em Sock'em robots and Mario Tennis.

Really how anyone couldn't get them is beyond me.
THIS NEW SITE SUCKS I'M LEAVING FOREVER I PROMISE, GUYS.
NOT BLUFFING, I'M GONE IF YOU DON'T FIX IT.
Oh god I'm so alone someone pay attention to me
last edited on July 14, 2011 11:54AM
same
at 2:18PM, April 9, 2010
Try that. I dunno anyone else whos played it so im hoping someone else here has.
last edited on July 14, 2011 3:20PM
isukun
at 7:48PM, April 10, 2010
Dave7's:
Time Slip (Actually released by Vic Tokai, not Konami)

kingofsnake's:
Legacy of the Wizard
M.C. Kids
Wrath of the Black Manta
Clu Clu Land
(this image isn't loading for some reason)
Tombs & Treasure
Whomp 'Em (I love it when game publishers go out of their way to convert a game into something the Western audiences would understand, but somehow make it all racist, instead)

crocty's:
Ghost Master
Shadowgate
Deja Vu

same's:
Alundra 2: A New Legend Begins

That should cover the non-joke ones.
crocty
Rock'em Sock'em robots

Er, no, that's definitely Galaga.
At any rate, my entries: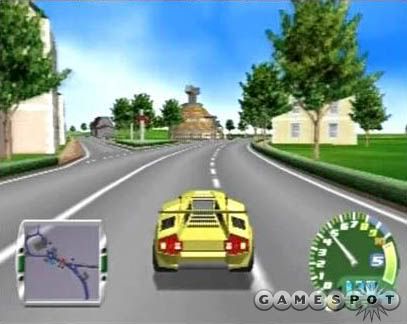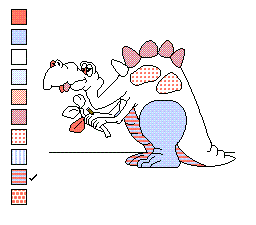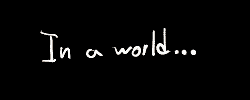 "The only moral it is possible to draw from this story is that one should never throw the letter Q into a privet bush, but unfortunately there are times when it is unavoidable."
-Douglas Adams, The Restaurant At the End of the Universe
last edited on July 14, 2011 4:28PM
isukun
at 4:41PM, April 14, 2010
I was going to say Choro Q HG 2, but aparrently that one actually got released here as Road Trip. When I bought my import PS2, it came with a bunch of games and that was one of them.

The next one is Wacky Worlds Creativity Studio. I'm always reluctant to call these paint wannabes games, which would probably explain why I don't really know what the last one is.
Heh...
Hints:
- An import.
- I actually originally thought this image was a joke, but it seems to be true.
Hints:
- Commodore 64 did this one better.
"Keeping Up with Thursday" - Updated Every 3 Days!
"ZombieToons Must Die" - hiatus. D:
crocty
at 1:33PM, April 4, 2011
Okay not sure how obscure these games are, but here are some games I played as a kid.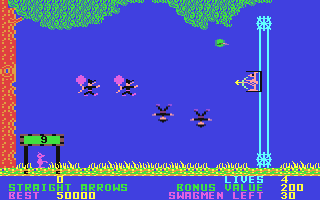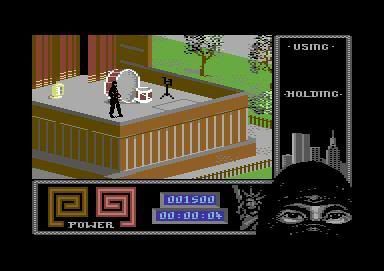 TAKE THAT!
THIS NEW SITE SUCKS I'M LEAVING FOREVER I PROMISE, GUYS.
NOT BLUFFING, I'M GONE IF YOU DON'T FIX IT.
Oh god I'm so alone someone pay attention to me
last edited on July 14, 2011 11:54AM
last edited on July 14, 2011 2:01PM
Miiikoooo~! <3 *snugs*

I recognize the second screenshot so much, but the game's name just isn't coming to me! I used to own the issue talking about it on EGM! GAAAAH, why most the fates curse me? xD

I know the fifth one. :3 I ain't saying nothin', though. *joins two fellas, Riggs and Murtaugh*

Third one looks like an in-game preview for this Rollercoaster Disney game I used to own on CD. xD
"Keeping Up with Thursday" - Updated Every 3 Days!
"ZombieToons Must Die" - hiatus. D:
©2011-2012 WOWIO, Inc. All Rights Reserved