The theme for the show is "Monster", and the guidelines for it were pretty loose. "Monster" could be interpreted in any way the artist feels it should, whether it be a movie monster, a made-up creature, or just a mental representation of what a monster is.
Anyway, here are the images I did for this.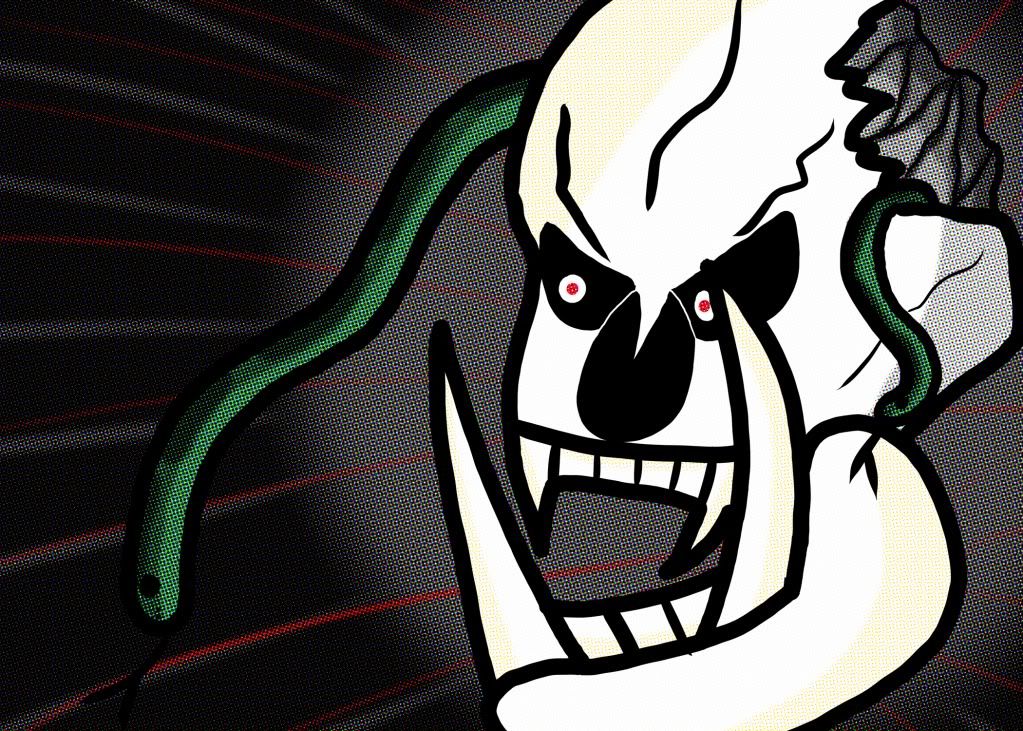 This was the first one I did, and for all of these, I was testing out how to make the images look like they came from a cheap old newspaper or magazine. That's why there are all these dots on the image. Since this was my first attempt, the dots are a little samey.
This one's my personal favorite, and is the one I hope gets selected. I used an old, crappy movie monster as a reference, and the dots are a little more varied this time (the background looks different compared to the ridiculous bird)
This one is more simple, with just the silhouette of the alcoholic (the "monster" of this one). This one's not my favorite, but I wanted to try something a little different for the last one.
So, yeah...that's it. Enjoy.