Like many of you out there, I'm a poor college student. I'm making it on my own, too. I was lucky to get a grant for going to school, but it doesn't really cover much. It's certainly no replacement for a decent job. And come graduation in May, my grant will be up and I'll be left high and dry without income until I can land a job. So in preperation for that, I'm doing what I can to get some cash for the leaner than lean times coming up. I'm selling artwork.
Sculptures
I've got two figurines for sale right now, a
little winged cat
and an
Earth Elemental.
I can also do comissioned pieces for people at $10 an hour (estimated 4 hours for something of
this
quality). I can be more detailed, but it will take longer.
Prints and Posters
I've a wide variety of prints from Mixed Myth and other fantasy themes for sale for $7 each, except for the large 11x17 Mixed Myth poster which is $10. The Hourglass Demon print is $5 due to some blemishes with the image. All prints are signed and numbered. PM me if you're interested!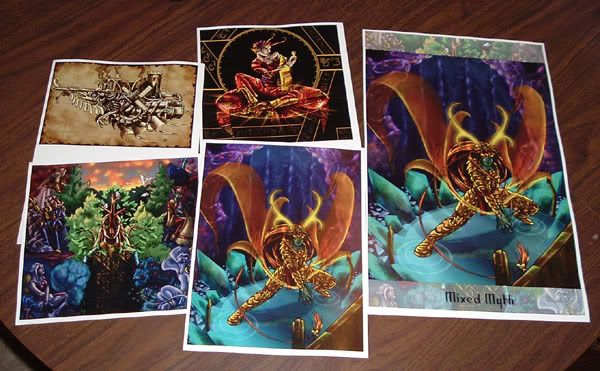 Larger versions of those prints can be found in my
Deviant Art gallery.