Hello everyone, I've shown this around at some other forums, but wanted to share it here on the Duck too.
This strip was first created by my friend Adrian Mcilroy Speed. I've taken his concepts, script, and character designs and am putting my own take on them (all with his blessing, natch). The adventure covers the ongoing adventures of a space privateer named
The Good Luck
, manned by a diverse crew who deal with an uncertain future. There's about thirty-three pages or so of story, but I'll be updating this monthly, so be sure to check in every now and then to see how it progresses. Comments/crits welcome!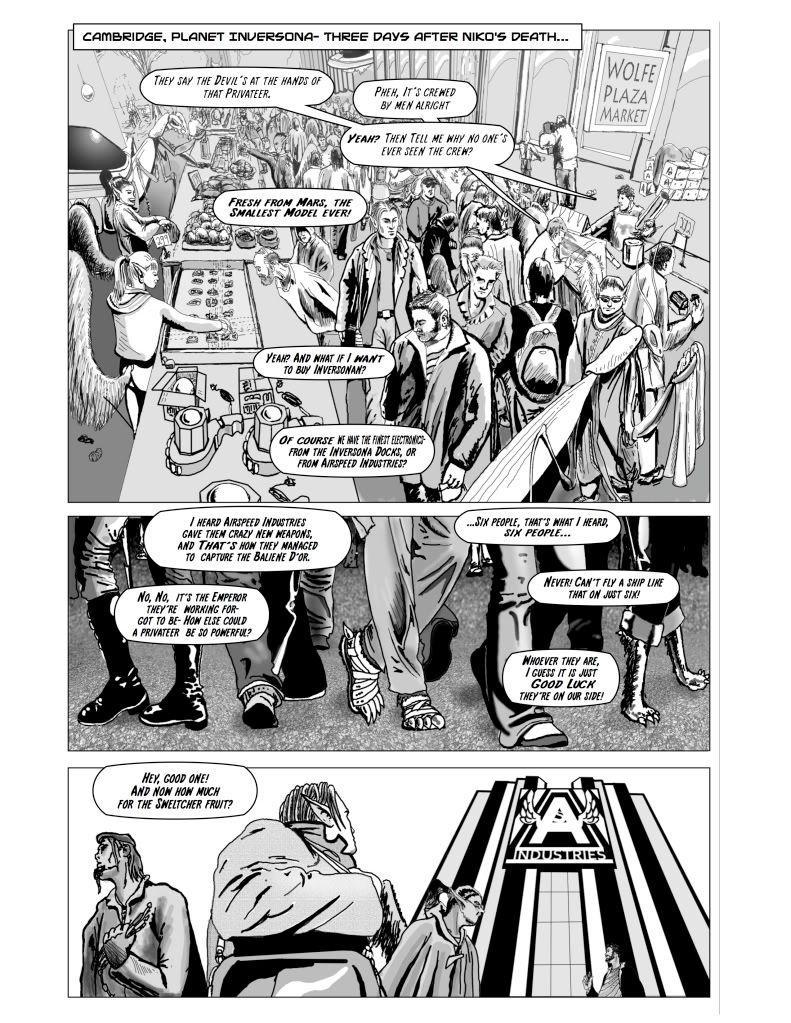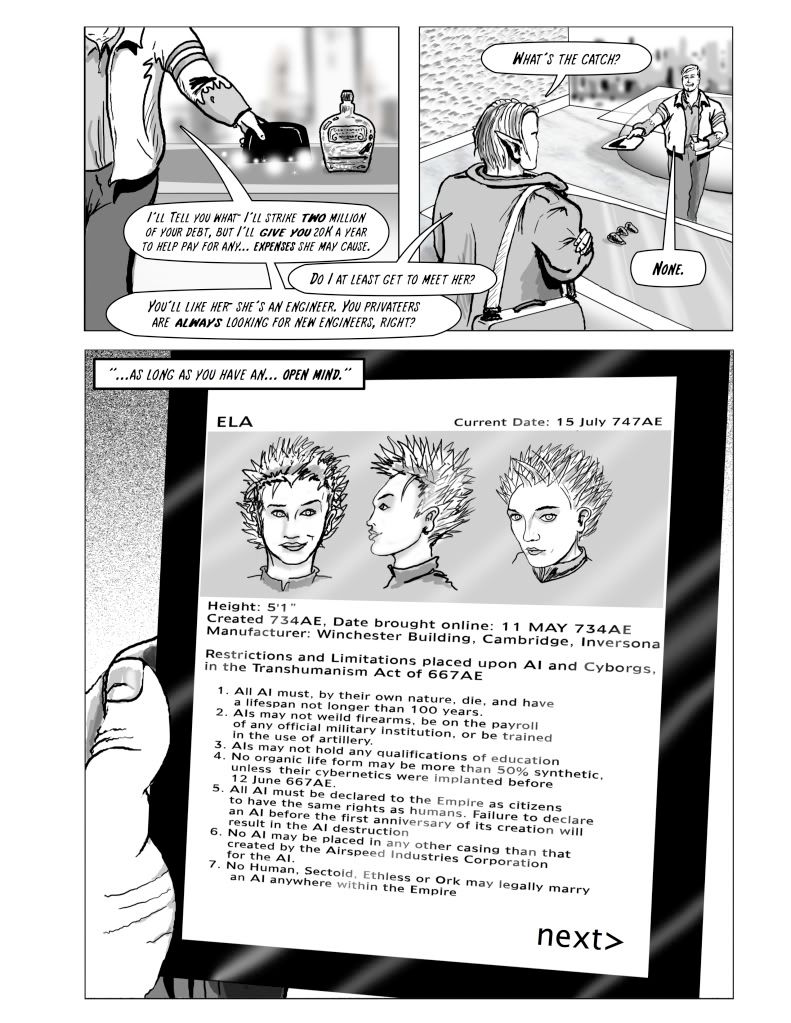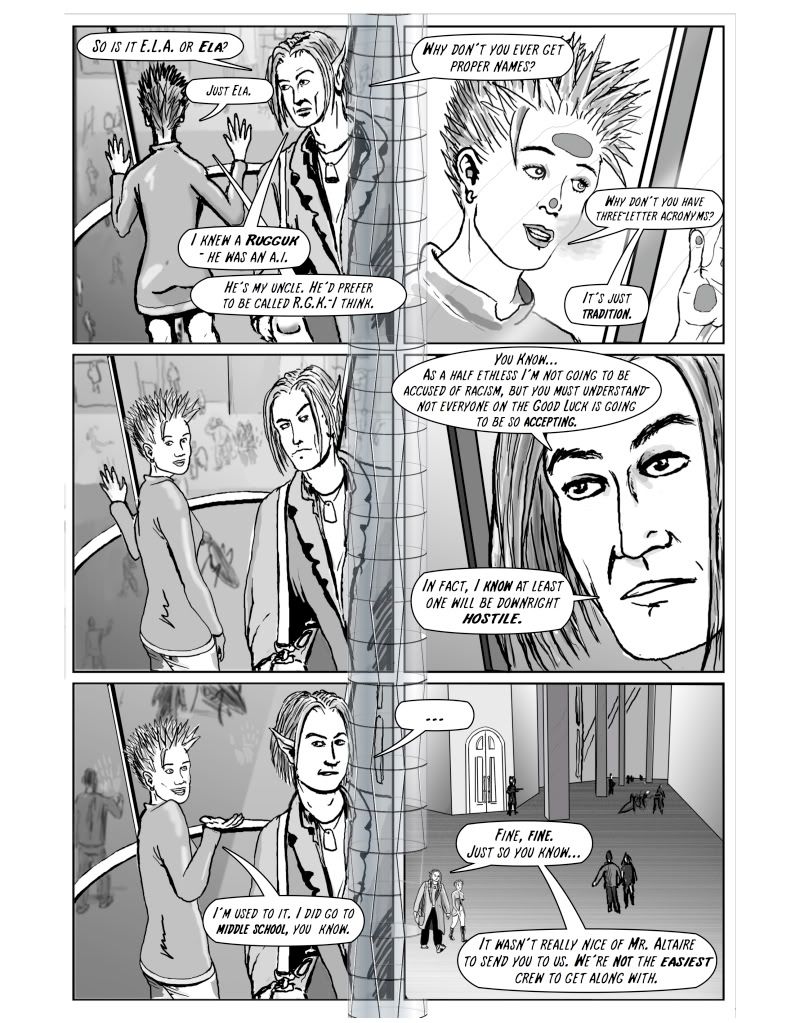 more to come...