Sometimes we work until our fingers are sore and our eyes are red and still barely reach an acceptable level of satisfaction with the finished product. Other times we nail it right out of the gate.
Post the single panel that you are most proud of.
Guidlines:
Choose either the panel that made you happiest at the time, or the one you think is best overall, but state which it is (we do improve over time after all, but sometimes our oldest successes showed the greatest leaps of syle and ability.)
Should be a single panel, not a page, and not a seperate piece of artwork. A
panel.
Do not post you're funniest punchlines. That'll be another thread. Post your favorite
artwork.
Write up a brief description including the date. Why is it your favorite?
You can remove the text if you'd like.
Try not to plug your comic
too much
that's not really the point, and we have other forums for that.
It should look something like this:
Issue # 3
Page 12
Panel 7
02.03.06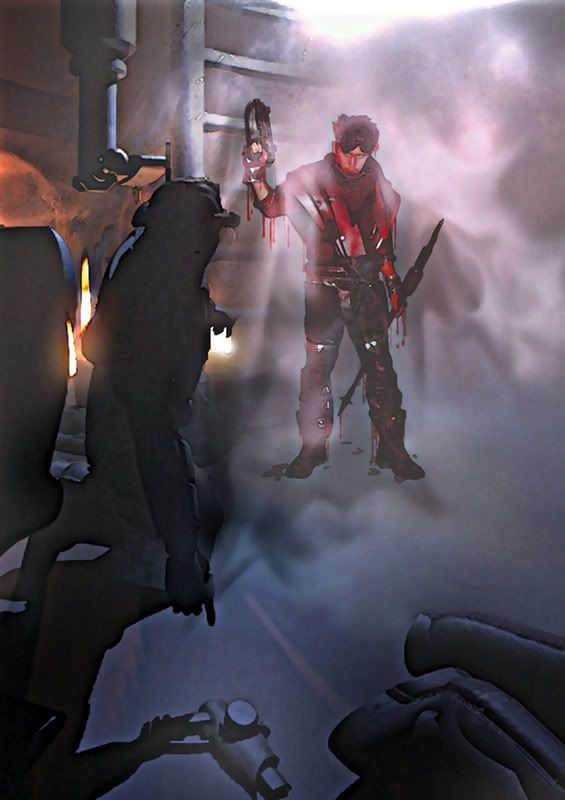 I chose this panel because while I've since created better from a purely artistic standpoint, I think this panel conveys more in a single image than anything else I've made. The shadow of the hand on the gun on the bottom of the frame was a happy cooincidence, but it works as an indicator of the upcoming action. I wish it had been intentional. Also, I think I conveyed "Badass" more effectivly in this shot than any other, and I always have a hard time with "Badass."