I've been wondering about this for really long time.
As you see,USA is the first place to have internet.
But it is somehow weird that webcomic isn't popular. Maybe I'm bit wrong about this but I never really saw any really popular webcomic and I think there are good comic here but no one really care about them.
I know I might be annoying but it just popped out of my head again because of latest release of a Korean movie, "Moss", Which is based on Webcomic. It's gaining huge sucess unlike other webcomic-based movie like "Idiot", "Love Comic" and ect. One thing is that the director is someone like steven Spielburg of Korea (Woo-Sueok Kang) known as the '30 million Miracle'(consider the fact that there are 50 million people in Korea).
A lot of critics say the movie is well-made. Of course it's not as good as the original one,It's still thrilling a must-see movie.
I tried to watch but it's 19+...darn.
Here's the trailer of the movie and a poster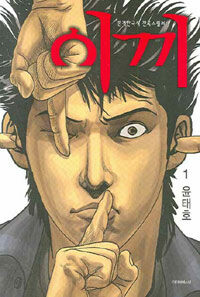 The point is, WHY ISN'T WEBCOMIC POPULAR IN OTHER COUNTRY!
I thought about this a long time and I still doesn't get the reason.
Webcomic have already taken over paper comic in Korea and USA have a lot of talented artist and stry writer. There's no reason that Webcomic can't be popular.
Can anyone tell me any reason why webcomic is not popular in other countries?