Okay, for those of you who don't know...
This isn't exactly an exercise in reviewing comics so much as it is... um... making fun of them. Here's the deal: In a direct and admitted rip-off of the format of the famed television show
Mystery Science Theater 3000
, I take popular DD comics and set ridiculous commentary to them. Why? Because I can. But I need your permission to do it, otherwise it's plagiarism (or... libel... or something. I don't know. Anyway, it doesn't seem right) and I'll get sued. So, if you want your comic to be featured on MCT3K, post a request in this forum. And I'll display the finished products in here, too.
After reading my send-up of Assassin Assassin, Barb Jacobs (artist of the acclaimed
Return to Donnelly
series-- it goes by other names, but RtD is always what I've heard it referred to by) asked me to do the same to her comic. The result-- the first seven pages from Chapter Four, papered over with sarcasm and pop-culture references-- appears below. Enjoy.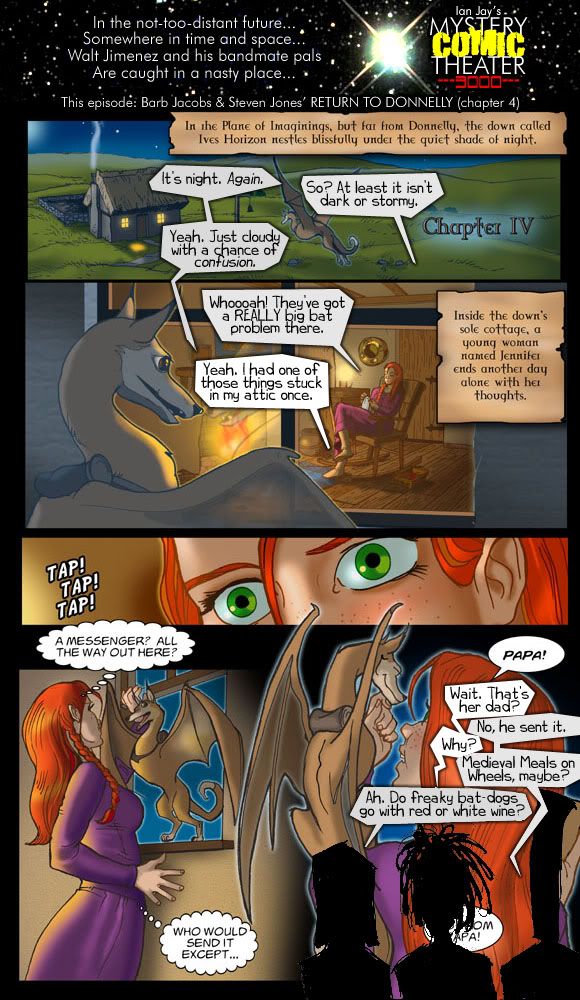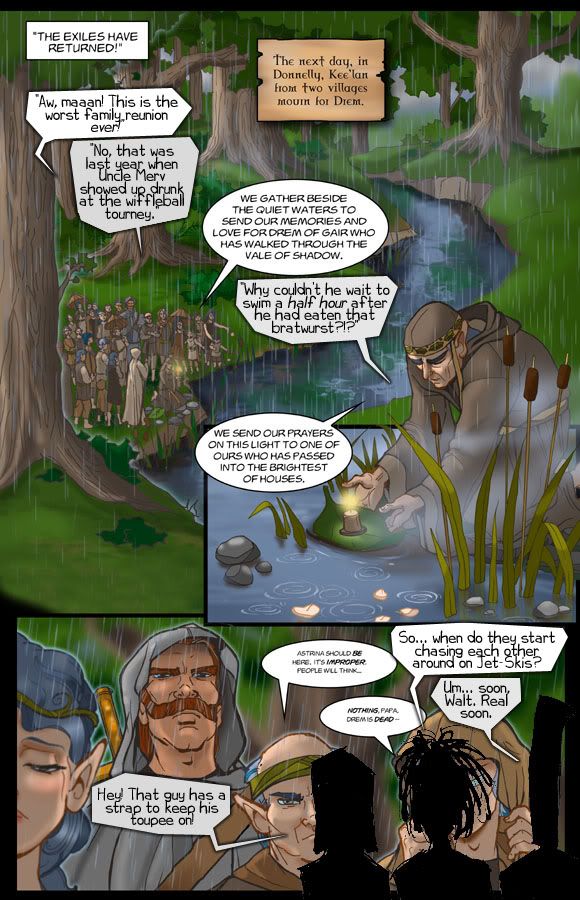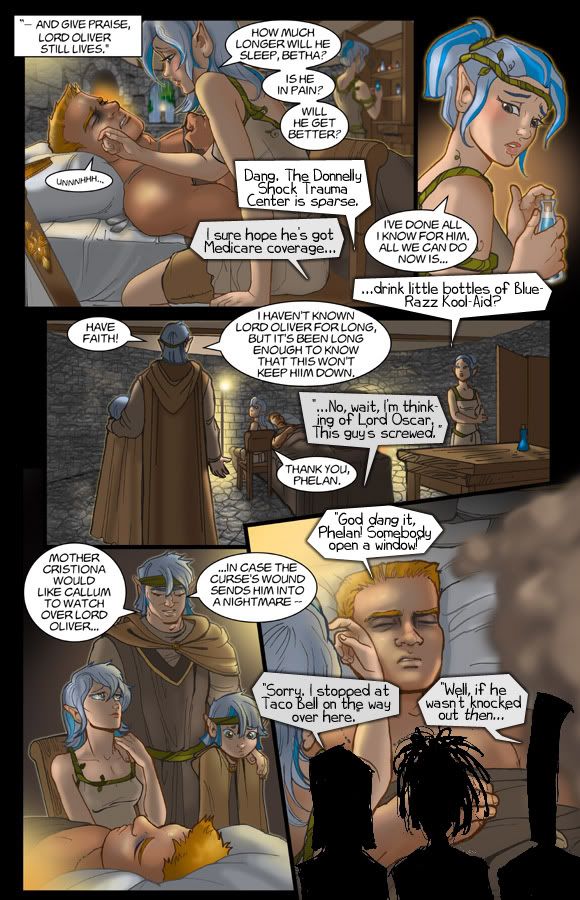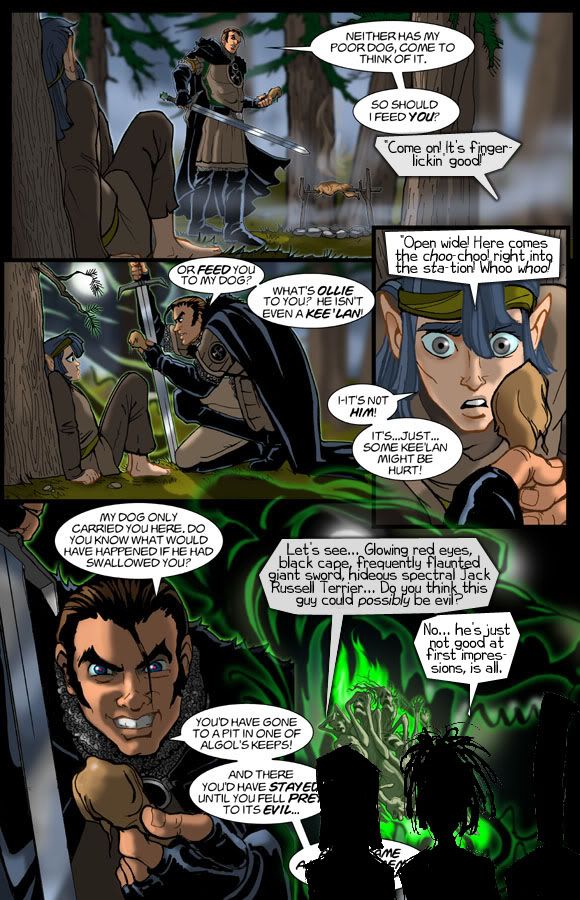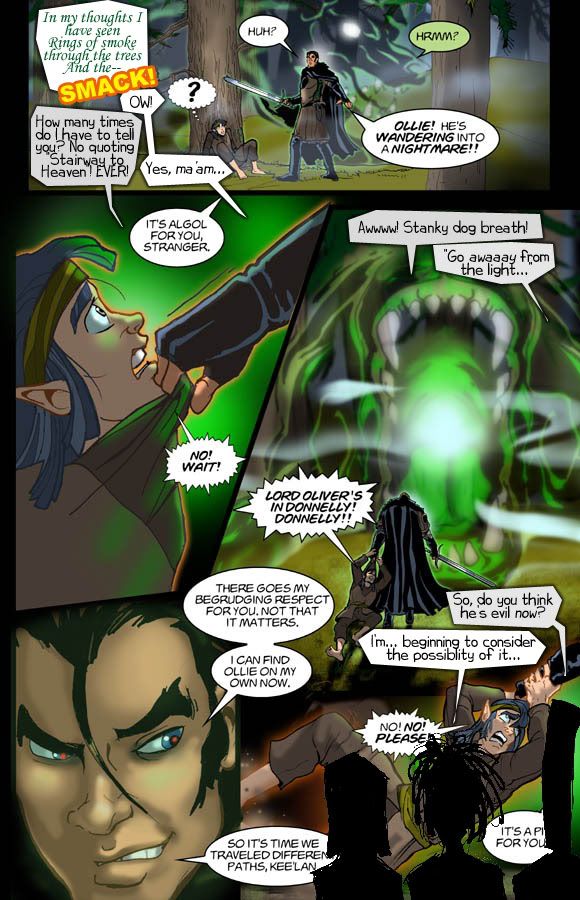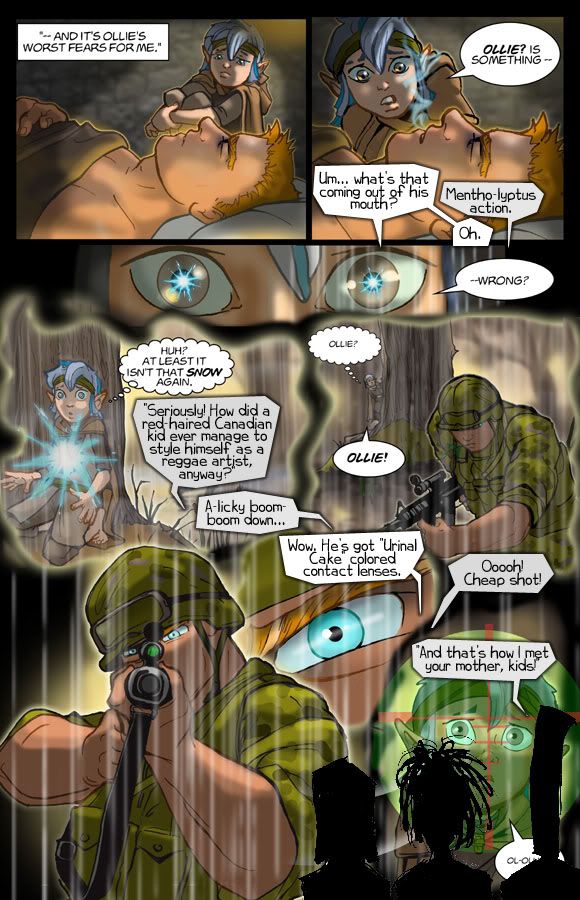 Character commentary (C) Ian Jay. Original comic (C) Barb Jacobs and Steven P. Jones.
Sincerely,
Ian Jay
PS: We are sorry for any physical, financial, or emotional harm inflicted by these comics. That being said, we aren't liable if you ask us to do this. Sorry.