going away - Hey Everyone Look What I Did!
My awesome comic, named as such.
http://www.drunkduck.com/AWES0ME/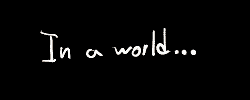 "The only moral it is possible to draw from this story is that one should never throw the letter Q into a privet bush, but unfortunately there are times when it is unavoidable."
-Douglas Adams, The Restaurant At the End of the Universe
last edited on July 14, 2011 4:27PM
Maybe "Awesome" is too much... it could be toned down to "Astonishing" or "Highly Impressive". Don't want to cause any heart attacks here.
last edited on July 14, 2011 3:07PM
last edited on July 14, 2011 12:18PM
©2011-2012 WOWIO, Inc. All Rights Reserved