why is it that some people hate manga so much?
to be more exact, hating people works that are done manga-style?
one thing that they often say is that the person is trying to copy somebody else's style, such as an japanese mangaka (manga artist)..
but in a lot of instances that isn't nessicarly true...
after all, there's so many different styles of Manga-- the cartoony style with the big eyes, the semi-realstic style, and the realstic style.
here, let me show you examples: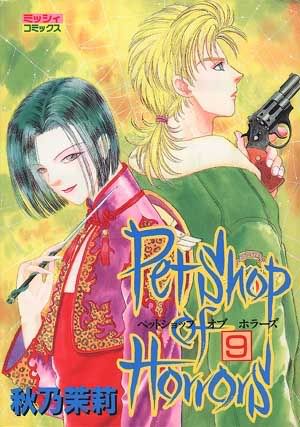 just looking at the two you can tell the two have competely different styles.
in fact if you compare between artists and such, by looking closely then you'll see that each artist has thier own distictive style.
now I could understand people thinking it's bad if an person was trying to emulate some artist they love, and stuck to only that style instead of trying out new things..
but half the people I know who does manga work, inducing myself, doesn't seem to do that....
in fact I'll do different styles outside of the manga style... that's just I simply choose the manga look for my comic because I like the look of it.
http://www.drunkduck.com/Magical_Mania/
does this look like I'm copying the style off somebody else?
the other thing that I don't get is that people hate manga just because it's "trendy".
to me, that's about as dumb as the people out there who loved an band until it became "popular"...
it's because they wanted to do cool underground stuff and be Unique from everyone else, but when people find out how great and amazing the things they do, then they can't be unique anymore. so they start hating the things that they used to "love".
I don't think manga is overrated... I think the bookstores and such is simply now selling to groups of people who oringally had to give away an arm or a leg just to be able to import it straight from japan, or to download transtled verisons illegally off the net.
where there's a demand, the stores sells them. simple as that.