We've got plenty of threads for showing off your art... but what about crafts? Anyone here into sewing, woodworking, metalurgy, or any of the thousands of other skill sets often refered to as crafting?
I just finished a scarf today. It took me a month and a half to knit, and it's been sitting upstairs waiting to be blocked for another couple of months, but it's finally done! It's my favorite piece of knitting yet, and I'm a little sad because it's going to be an X-mas gift for my BF's mother. But I know she'll give it a good home.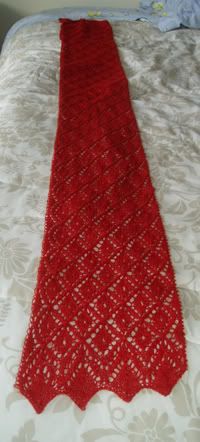 It's about five feet long, give or take.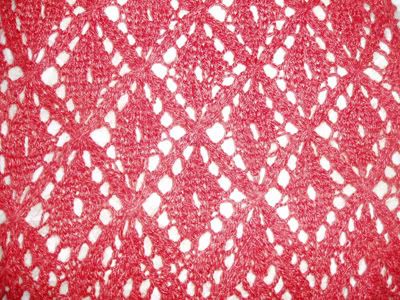 And a close up on the lace pattern. This was my first lace pattern, but I'm glad I chose it, because now I scoff at other lace patterns. "You think that's a challenge? Wuss."