...for Christmas. And I just got Photoshop on it, so now I'm fit to roll.
This is the first picture I drew: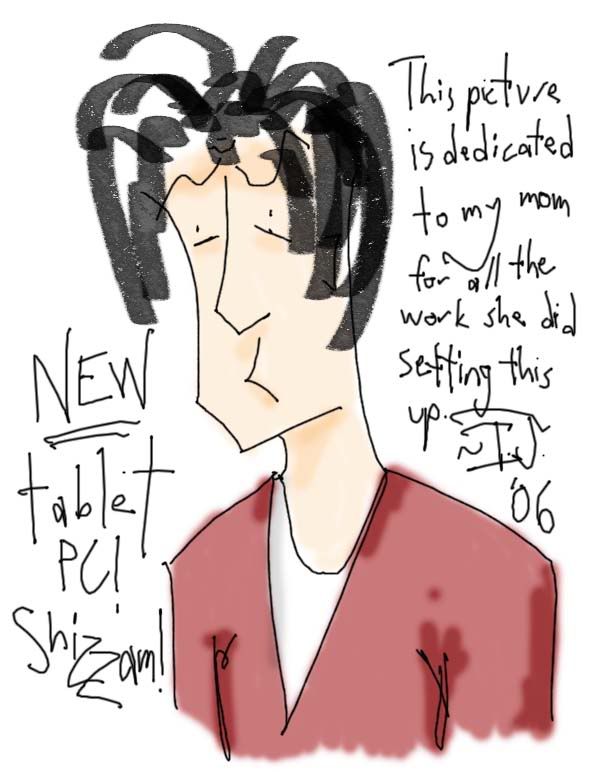 It's not exactly... you know...
good
... but it took me three minutes to do what would have taken fifteen to twenty minutes in the past. Hooray progress.
~IJ