Weeeeeell When I was younger (roughly 12-14 ish) I was about as eager to practice as I am now, though more so misguided by the world of online manga (as alot of us have been) and well I thought some stupid things were right when they were clearly wrong, none the less this doesn't really relate to that particular part of it. Its about the practice anyways I decided "hey I can't draw hands" so I found a chart of a bunch of hands (which I have not found again since it was like photos of roughly 30 hands doing various gestures) and I copied them, quite poorly here is the result of that: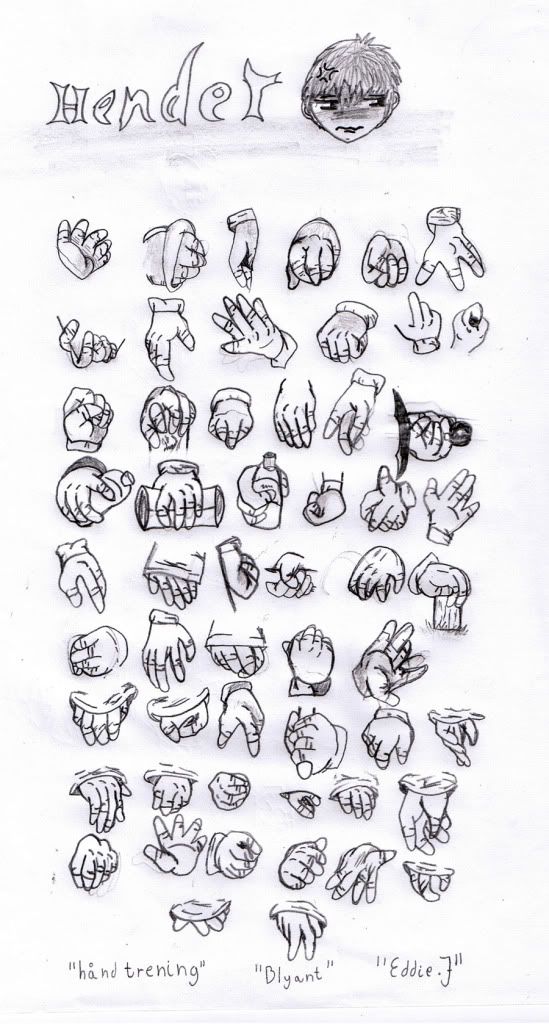 Some of the hands just don't make sense and look retarded, but I was young and misguided as previously stated. However I was quite proud of this, so was my mom so she framed it and hung it up in the living room, and there it has bugged the crap out of me since every day seeing all those errors, and today seeing as I am on vecation and I draw shit, I decided to try to fix them. Or redraw them but correct. Ofcourse some of the gestures compared to what they're doing still make no sense but I just wanted to make them look right, not make them make sense,because that doesn't matter right anymore.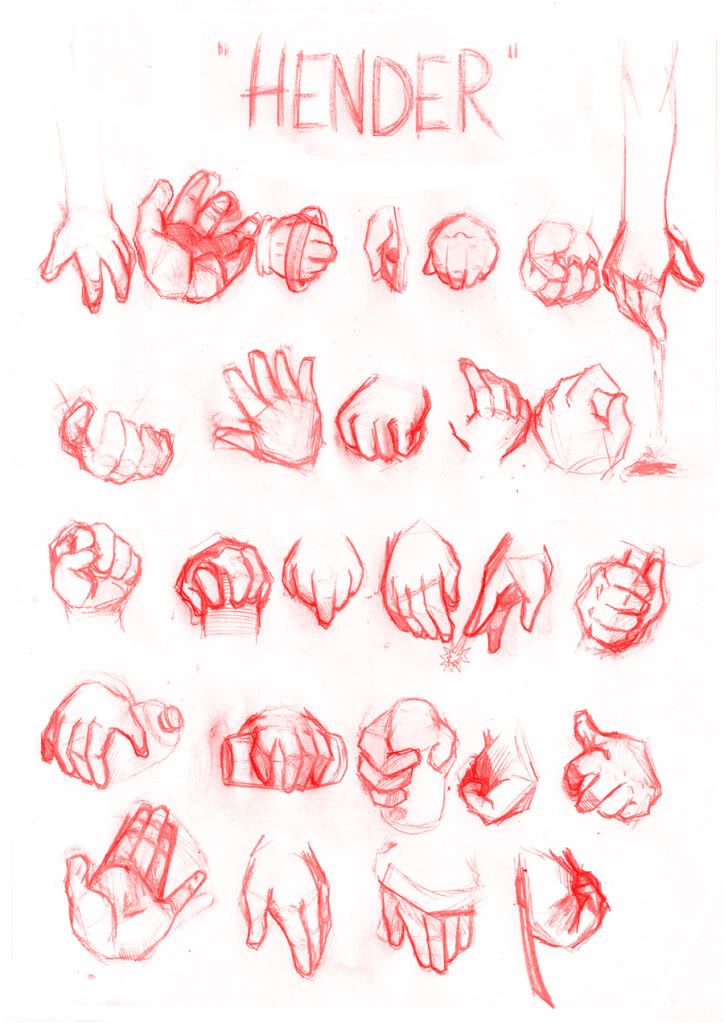 so heres that work in progress, kind of fun but its pretty hard to decipher some of them, they're just plain weird.
PS: Hender means hands if you couldn't figure that out by yourselves :rolleyes: