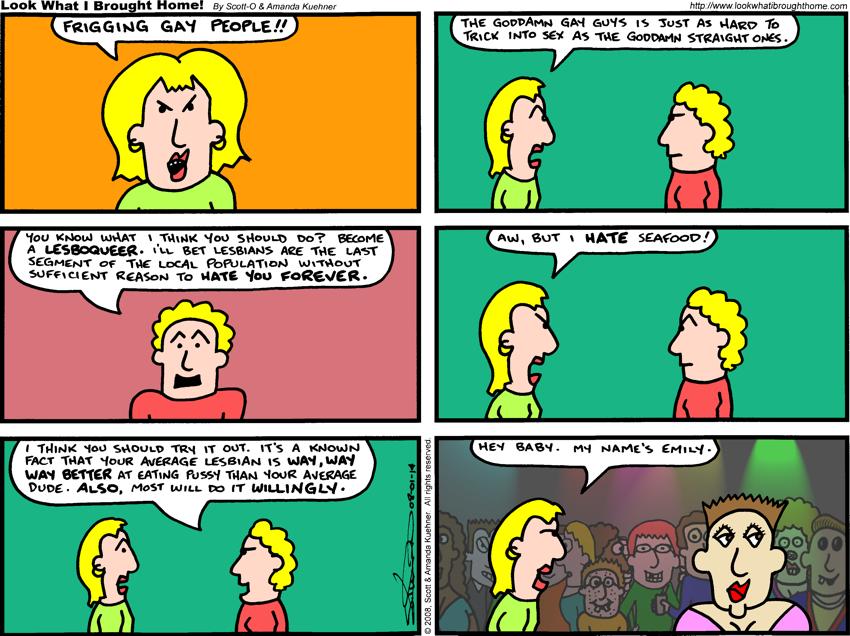 Have you noticed that a lot of the more popular straight comics have added a gay character/are a gay character/add some gay subtext plot?
Really popular ones off the top of my head:
misfile
penny&aggie/cool cat studio/menage a'3
Marry me
flipside
...every popular comic written by a girl.
Even real comics from Marvel and DC have been at it. (like bat woman and y the last man and runaways...sorry i'm not updated on American comics.)
So the question:
Am I going nuts from being closeted or do i need to read more gaming comics devoid of character development?

And; what are your views on gay characters in comics? For or Against?
-------
I'm hoping any debate will be kept light as to not scare away either view point :)
Me personally:
I welcome it! But I get a bit irritated if the gay characters a 'pining hopelessly after straight character' or if in yaoi(gay boys) comics the main male characters look and act like girls. -_-