I decided to post a little "making of" :D
This is the most recent drawing by me, Fairy Goat Mother.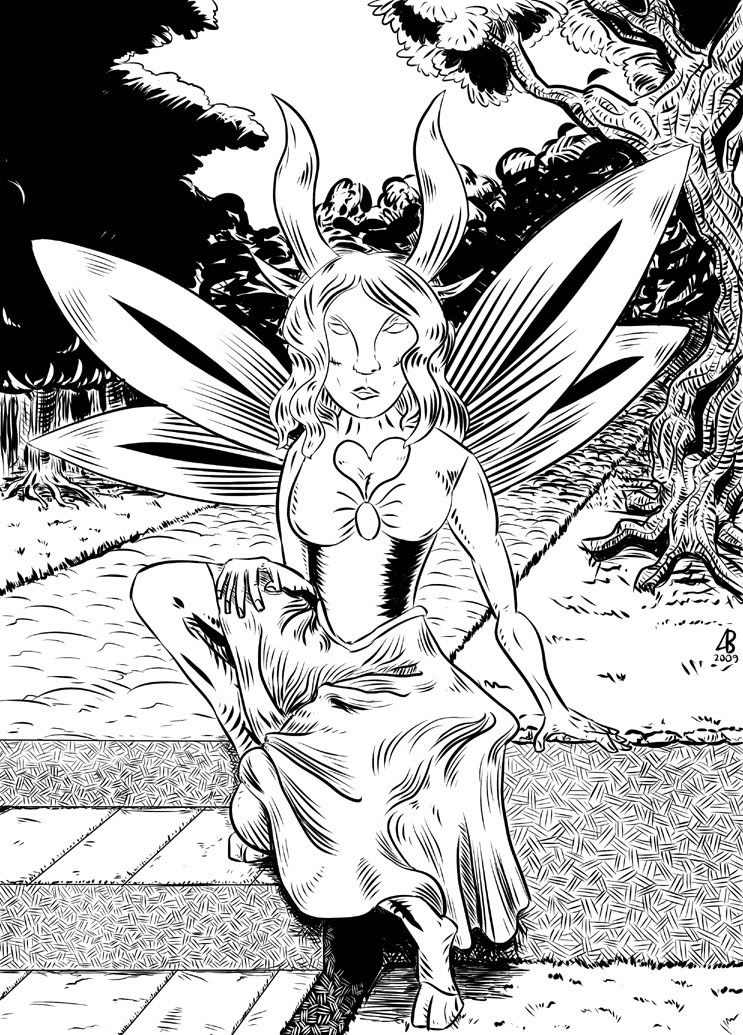 It has been pencilled on paper and then digitally inked.
I started with the pencil sketch, scanned it at 300dpi and saved it as a psd. Then loaded that into SAI, added a new layer on top and drew the outlines for the character. Then on a second layer I drew outlines for the trees (so that in case I changed my mind, I could modify the background without messing up the main piece).
After that I made the original sketch hidden and continued adding details.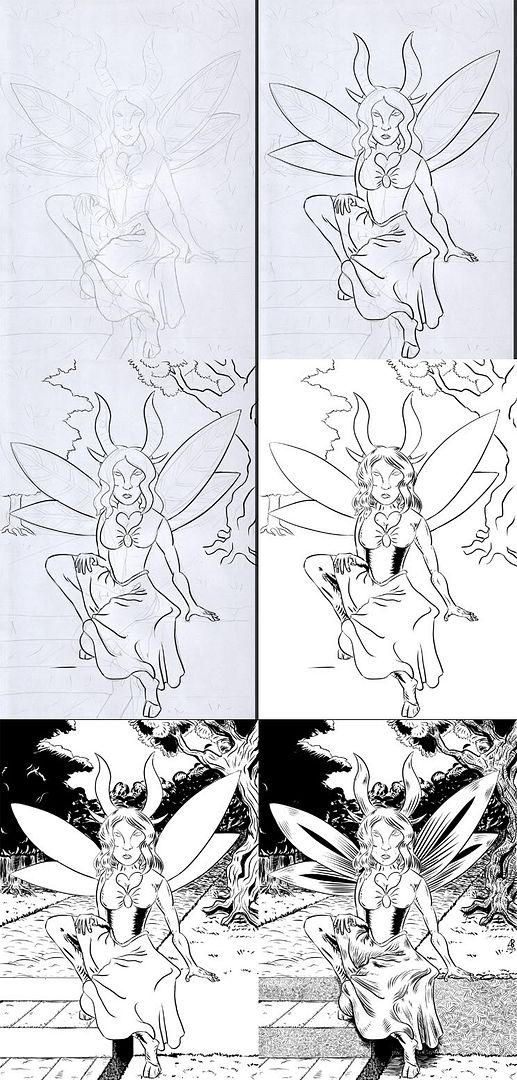 I generally work on several layers, keeping various elements separately (I think there's about 12 on this image) as it helps me to fix things. Sometimes I approach an element with 3-4 kinds of shading/crosshatching before I find the right thing and it's better to be able to "wipe" a layer clean whenever somethng's not working.
For example what you see in the final version contains second attempt at shading the skirt, third attempt at the stairs/wall and so on.
Overall, it took me about 5 hours to ink that.
(there's also a bunch of other images drawn by me recently at the bottom of the
Sai it again
thread. :D