So a couple days ago I had an argument with my brother. Well, to blow off steam, I sat down and started drawing random stuff right after that. Result? I did 17 loose pencil sketches that night.
These are the inks for the first five :D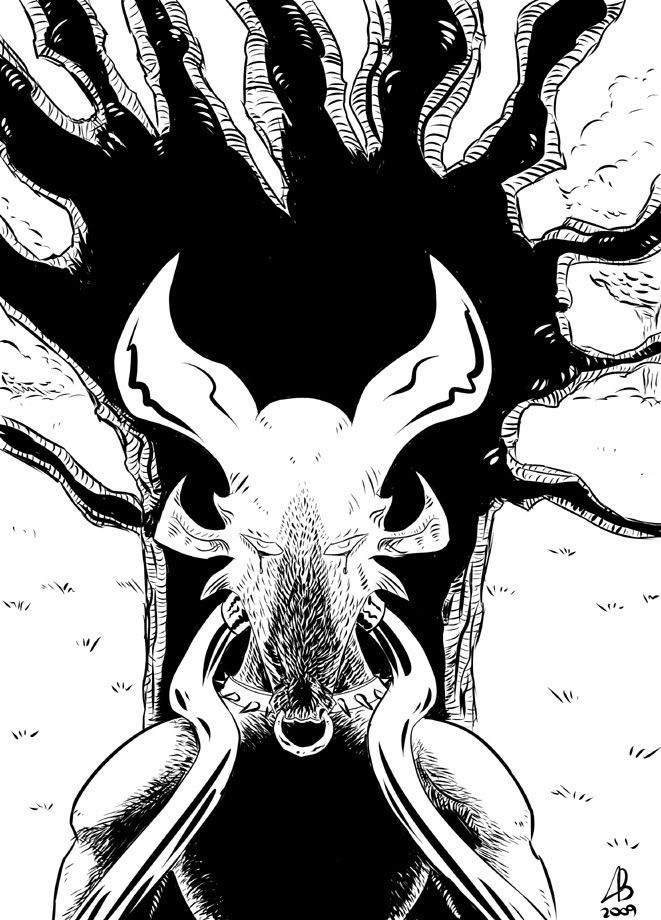 Here I entirely redid the background while working. There were supposed to be chains and stuff, but as I was adding the details, I noticed that putting a dark tree behind would give a better visual result.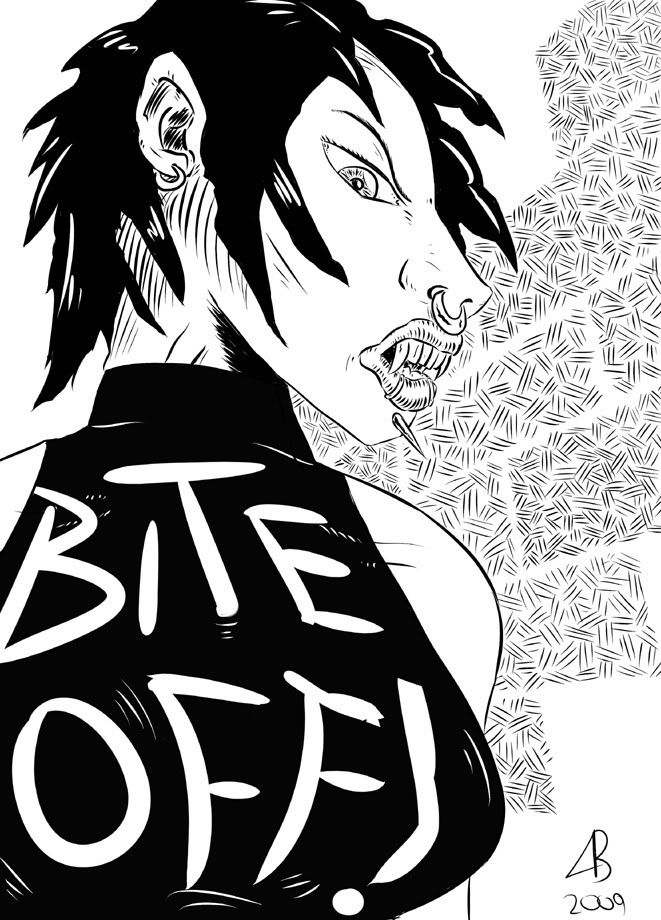 This one, I took shortcut and just blacked out the tshirt after struggling with shading it, haha.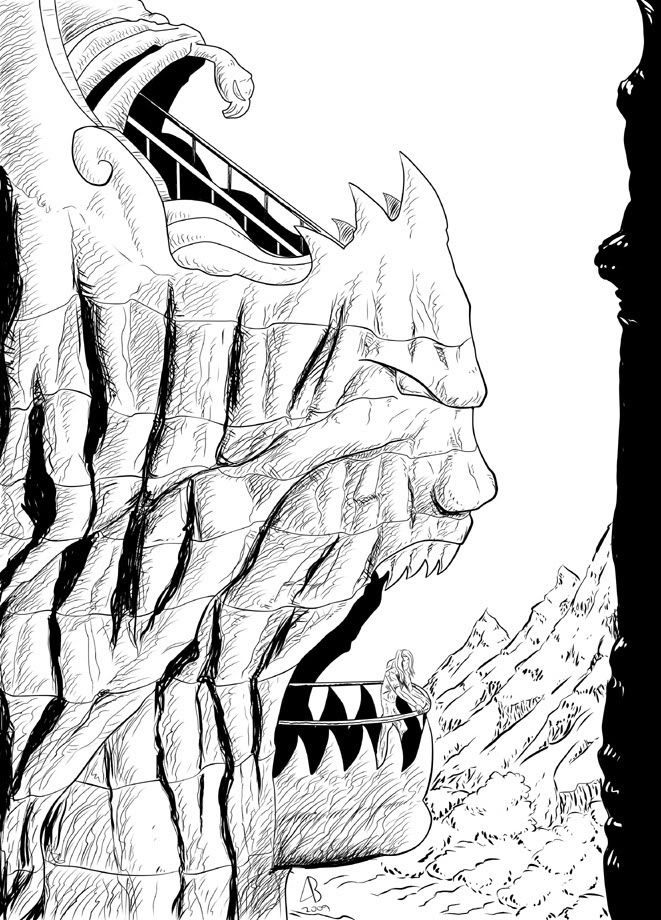 This piece almost ruined my hand. I think I needed ten different approach to find a way to shade the damn rocks. HOURS of hatching, crosshatching, doing squiggles and scribbles, blacking it out, erasing, deleting layers... but right now I'm quite satisfied with it. Finished it this morning.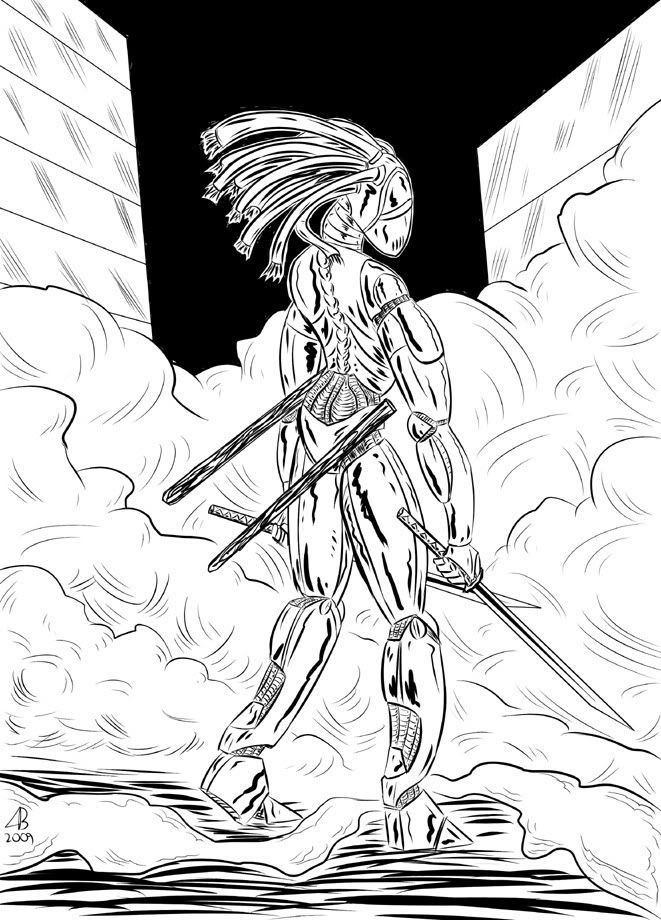 Now on this one I told myself "you need to let your hand rest" so I kept the shading low, just detail the robot.
This one started as a random squiggle, just drew a couple of flowing lines on the papaer and went with what the shapes suggested. Moments later I had the helmet and the rest went on from there :D
That's it, tell me what you think. I'll probably keep on updating this as I ink further pieces (I think all of these will end up in my sketchbook too).
Tell me what you think :D