Comic Review
DD Review of The Emerald City
VegaX
at 9:38AM, Feb. 22, 2008
I know this great restaurant at the end of the universe.
The Emerald City
last edited on July 14, 2011 4:39PM
The Emerald City by EmeraldCity is a gritty in your face crime actioner with a mutant/slasher vibe to it. The story jumps around from two cops investigating the killings of some citizens that at first glance appeared to be upright moral persons but comes out not to be the case, to the dealings of some super powered mutant underground mob types looking to extend their family name. The story is very intriguing but a bit to hard to follow with all the jumping around from scene to scene and unannounced flashbacks. There is a lot going on with new characters introduced while other ones are still being established. It is a massive and involved story being told and one worth reading. Major kudos to the writer!

The real problem lies in the artwork and presentation. First I want to say that the illustrations at the pencil level are top notch. The character designs are fresh and appealing to look at. The artist has a great grasp of perspective, anatomy, and has a strong ability at rendering expressions on the faces and communicating emotion. The violence, which there is plenty in this grand story, is rendered quite well with loads of torn flesh, splattered blood and dynamic action.

The problems however lie in whoever inked the pages. It doesn't appear to be the same artist and they have no grasp of line work and it often looks very slobbishly done. There are lines running this way or that as though some one took a marker and traced the lines of the pencil artist's work, rushing. It also appears that this inking was done on the original pencils! I might be wrong, and I hope I am, because what a sin that would be to ruin that original beautiful pencil work! If I am wrong I encourage having someone else take up the inking of the pages.

The pencil art as I said is gorgeous! It is very detailed, which I love, but the poor inking and the comic being black and white takes away from the details and makes the pages chaotic for this reader and most of the time difficult to discern characters from the backgrounds. Coloring may help quite a bit to ground the characters and bring some order to the pages. Plus additonal attention to page design and gestalt is definitely encouraged.

One other problem is the page size is way too big. For most readers one will need to utilize their scroll tabs to view the whole page. This is easily fixed but adds to the confusion for the reader since without being able to take in the whole page, the reader has trouble understanding the panel flow and has to toggle around the page plus go back and reread the last page for context.

The Emerald City has so much potential to become one of heck of comic, with its immense gritty crime story and underlying art. But the problems at this time are holding back this comic from truly breaking out. Resolve these items, in my opinion and this comic would be ready for a comic rack near you!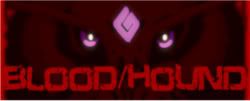 last edited on July 14, 2011 4:24PM
Ah, Seattle... I do love it so. Been living here for almost two years now, and I plan to stay. :) And what better way to show your appreciation for such a diverse and energetic city than to make a comic about it? That's exactly what EmeraldCity here has done, and it's about time.

Art-

The art in The Emerald City is very well done. You get the feeling that the artist (A different person from the writer, in this case) used to read a lot of comic books. This one particularly hearkens back to the gritty, violent crime comics that were popular in the 40's and 50's. The art's strongest point, by far, is the visual dynamism of the whole thing. Every panel is interesting to look at, whether it be because of an interesting camera angle, a background with skewed perspective, or a foreshortened pose. It's the type of comic you want to keep reading just because the art is so interesting.

The character designs are another strong point. Characters like "the twins" are so outlandishly bizarre yet creepy that you have to wonder what other dimension they might have come from, where as characters like Savage, the afro-sporting, smooth-talking gangster, are just so full of style and personality that it's impossible not to like them. The character designs are diverse and each is engaging in its own right, and I never had a problem telling who was who. Even the minor characters who end up dying right away or something are very well designed.

The action sequences are done very well, too. The artist knows how to make a fight look convincing, and every hit really seems to connect, what with their faces distorting and spit flying everywhere. Also, the gore and violence is top-notch. There are a few images in this comic that literally made me cringe because they were so creepy, and there's no shortage of blood in this comic.

The art is detailed where it needs to be for the most part. In a few cases the backgrounds got pretty minimalistic, but that didn't detract much from the overall comic because the center of attention was always very well done. Facial expressions are also great, when someone's angry in the Emerald City, you can really tell. Especially Kurt. That guy has one heck of an angry face. The anatomy is extremely convincing, and there were only a few instances where things looked out of place.

The character poses really help the comic's style, as well. One specific example comes to mind of Robby, this white little a-hole who tries so hard to be a gangster, doing this really funny looking chicken-strut thing as he's boasting to try and impress a girl, and even if the comic had no words, just from that one picture you could really get a feel for what his character is like.

Now I've been spouting nothing but praise for the comic this whole time, but the real purpose for these reviews is in the constructive criticism, right? As good as this comic is artistically, it isn't without its flaws. I didn't seem to have as much problem with the inking job as Midge did, to be honest I really didn't notice that as being a major issue. My beef with The Emerald City lies in the fact that while the line work is what makes the comic so good, it's also its one major downfall.

I would say that for the majority of the pages in TEC, the lines just get too confusing. It's hard to tell where one form ends and another begins, and I was constantly staring at the panels trying to make sense of it all. You should be able to tell what's what rather quickly, but particularly in the action sequences, it all kind of gets jumbled together. The minimal shading does little to help this, and I find the strongest panels to be when the artist uses pure black to describe the shadows instead of that one pencil tone. I think that with more shadow tones, or perhaps just something as simple as varying the line weight a little more to separate the major forms from each other, this is a problem that could be fixed, but so far not much has been done to improve this.

That's really my only complaint, though, and that shouldn't be enough to keep someone from enjoying the spectacularly stylized art that comprises the comic. While the story is engaging in its own right, the art is what gives this comic its pizazz, and gives it the very Seattle-esque feel. Not bad at all.

4/5

Story-

*SPOILER ALERT!*

The basic story- The Seattle Police Department (Including our more or less main character Kurt) is investigating a seemingly connected string of murders done by a mysterious entity dubbed "Merle", and with each death they get closer to finding him and learning his motives. The killer himself is having an inner struggle, wondering if he can truly justify his actions. Meanwhile, a pair of grotesque brothers has been sent to find a girl to carry on their family name, and will do anything to anyone to find her. This girl is under the protection of Marlee, a big dude with badass hair and a bad case of multiple personalities. And there's also this thing going on between these brothers Tee and Mike, but not too much light has been shed on this yet.

Now if you just read this all at once it might seem a little random and confusing, but it all unfolds well as the comic goes along. The writer always manages to keep things interesting, with lots of weird, unconventional twists and characters. If I had to describe the feel of the comic as a whole, it would be... Noirpunk? XD The writing definitely has a Noir feel to it, and the main character is kinda like Dick Tracy if Dick Tracy was more of a loose cannon.

The comic mostly focuses on realism, though there's little things that keep you guessing, like the whole plot about the twins and their family. I agree with Midge that the story sometimes changes unexpectedly and is sometimes a bit hard to follow, but for the most part it's written in a way where the reader generally knows what's going on. There are some characters whose purpose hasn't really been completely established yet, such as Mike (And Savage, but he's such a cool dude I didn't care that much anyway. :))

The writing and the art fit together well, both being dark and gritty and full of that "Gangster/Underworld" feel. And the story always makes sure to leave you hanging on one thing or another giving you more incentive (As if you needed it) to keep reading and find out how it's going to be resolved. And out of all the characters, I found myself to be rooting for the bad guys most of the time. I've already expressed my love for Savage's character, but Merle is a very cool character too. He isn't the heartless, cold-blooded killer that you may believe him to be after reading through the first chapter, but actually quite a bit more complex. He tries to make up for his actions by confessing his sins to a priest, and is obviously haunted by the decisions he's had to make. You end up really feeling for him, and hoping the police never catch him. XD

The SPD characters are cool too, though. Kurt is more of a "bad cop" that's willing to do almost anything to get the job done, Dick Head is... well... I'll let you guess XD and Ai is their sexy female counterpart. I thought it was kinda cool that we got to see what she was like off the job and a little glimpse into her personal life sometimes.

I guess I just want to know here it's all going, you know? This is much more of a "Go through the archives"-type comic than it is one that you would tune into each and every update. That's not to say it's bad by any means, but while the story is cool, it's not super-fast moving. Fortunately for us, though, this is a comic that's updated often, and regularly, so this isn't too much of a problem.

In all, the writing is engaging and quite good, and complements the art well, but you know what they say. A picture is worth a thousand words, and I think most of the initial interest in this comic for most people will be the pretty pictures.

3.5/5

Other Stuff-
Well, the fact that it's in Seattle is always a plus, and they really capture the feel well. It definitely helps that they use real names and places, a lot of which I recognized. Other than that, not too much...

So overall, the comic is certainly a good read, and one that I did not pass up the opportunity to add to my favorites list after reading through the archives. Anybody who's a fan of old crime comics or movies will love it, and anybody who likes this stylized, expressive art will too. I would recommend it to anyone who has an hour or two to burn and wants a nice, dark story. Keep it up, guys.
last edited on July 14, 2011 11:47AM
Wow two great reviews. Thanks so much for really looking at our work and breaking it down. This is one reason why we work so hard at making this. This feedback is so important to us and we take it to heart.

The story is pretty deep and complex if I do say so myself (I think I just did). There are a few reasons for that. I love stories were as the reader I can decide which characters I like and who I connect with. In a lot of comics/games/novels/movies I get one hero/main character forced on me and if I don't connect with them I am kind of SoL (for lack of a more tasteful term). A few of my writing heros are Robert Jordan and Quentin Tarantino. Both tend to give you a group of characters and attempt to split up their screen time fairly and allow you to decide who you like and don't like. This also gives you many ways to view the story.

Another goal Jason and I had when we started this series is we didn't want a clear cut case of right and wrong. We both thought good guys and bad guys were always too clearly defined in the comics we grew up with. We thought a world full characters who touch a lot of different feelings of right and wrong is closer to real life.

And for myself, I try and hope that I nailed the tones of the characters I am writing for. I put a lot of thought into the cast and Jason brings them to life in ways I couldn't have dreamed of. So I hope I am doing them justice and staying on point with them. I have always bragged to Jason that for just about every character we bring to a page I could write at least a mini series starring just them (and yes a Robbie mini series would be comedy gold!) Anyways I hope to hear a bit more about our work before we start with book 4. Thanks for taking the time.

-Kevin
Darwin
at 1:44PM, March 5, 2008
Emerald City,

Started to read it...stopped for a reason I have yet to figure out, and discoverd it again. I've been hooked ever since.

The plot is a complex twist of a myriad of characters and as yet there are MANY unanswered questions. But Half the journey is how the reader gets there.

So many books, stories, TV shows and comics use a ploy where a great deal of information is laid upon the reader/watcher, and at the time it doesn't make sense. But as pieces are presented to the puzzle the picture becomes clearer.

I believe that is the case with this story. It is Sin City in it's own way, all characters are connected, by relation, by chance, by event, and they are reacting to their environment as humans always do, individually.

Perhaps more focused could be placed on one persons story even if timelines overlap, just to get some continuity of design? I do find myself going "No I don't want to go back to this character, I want to see what happens next." So it may be a valid point that the head hopping is too much. People don't like it in books either so I can see the irritation. Something that I've had to train myself to is to stick with a point of view for at least a while before swapping over to another.

I think the art is pretty spectacular. Though I see the Midges point about how it can be overwhelming in B&W, I don't think I've seen but about two pages where I was going "WTF is going on?" And Emerald, I think I've already pointed those out to you. I think it would be awesome in color just because it is such strong artwork.

I do agree that the pages tend to be overlarge - forgive me for not mentioning it before now. And on smaller screen that is scrolling death for me (I HATE scrolling sideways). Your double pages tend to be the worst about it. I try to keep my pages within the 800 - 900 Pixel wide mark which seems to be a good balance between large enough to see detail and small enough to minimize scrolling. For double page splashes, I don't have a good suggestion on how to fix it.

Overall I think it is a highly enjoyable comic. I keep thinking what's the backstory, how did all these superpowered people come to congregate in once city?

I can't wait to see where it goes!
last edited on July 14, 2011 12:08PM
Emerald City is, in a word, awesome! I don't say that because it's one of the first comics that I faved on DD. I don't say it because the writer and artist's ability to spit pages out was such that it made reading the comic feel more like an endurance trial than reading a web comic (in the beginning, anyway). I don't say it because the art and story are consistently good week after week, and because the comic actually comes out on a regular basis.

Or maybe those are all reasons that make the comic awesome.

The thing that Emeraldcity (the writer, not the comic) does well is give a unique voice to each of the characters in this comic. They all have personalities and exist as distinct individuals. The artist renders them with a unique look (but one that is also stylized to fit with the world that the two have created), and a flair that stands out from most of comics that line the shelves of my local store - or that populate the internet, for that matter.

There are a few issues that the comic can overcome to become better, the first of which is with the art: the comic is line art, with the occasional shading, and because of the level of action or detail in certain pages or panels, the reader can get lost. If the team wants to maintain a lack of color, then I would recommend adding some black to the pages, or some gray scale - something to help the characters stand out from the background. Something to make a bold statement on those beautifully crafted pages.

The second is the already being addressed on the comic - with such a large and diversified cast, character bios are a necessary feature. More detail and depth on these characters, and more insight into who they are. As the reader understand the characters better, the more invested they become in the story.

Now that the update schedule has calmed down and allowed the readers to catch up (it used to update daily, or twice daily, or something insane like that), the comic just has to make a few refinements before it's ready for the limelight. And it will be ready for the big time with only a few refinements, because it's professional quality to be sure.
My Drunk Duck Comics:



Nominated for numerous web awards, see more news at My Website
last edited on July 14, 2011 4:33PM
Thanks for all the feedback so far! Been great. Darwin, as for the story, one of the writers that changed my life was Robert Jordan. I tend to love his writing. Martin of the Song of Fire and Ice series is another writer I really respect. There are many more, but the point I was trying to make before I started rambling on was a series with a ton of characters allow you to make so many story arcs and run them all at the same time. I am glad that you wanted to see more of a certain character this style tends to do that. I hope that many of the characters can appeal to different people. One thing is as the writer I have gotten better at keeping more of a focus in an issue. Book 1,2, and 3 for the most part was an opening for the rest of the series we tried to introduce everyone (and didn't even do that; we have about 8-10 more characters that need to get out there) and I needed to learn how to be a better writer.

Jason really took all the feedback to heart and has really been trying to address some of the "line" issues and I think it shows a lot in book 4! Anyways any more thoughts would be more than welcome thank you for reading and reviewing!

-Kevin
CHILL
at 3:26PM, April 7, 2008
Hey, I just got finished reading your Emerald City Book and I gotta say that it's a pretty intense story. The artwork is really in your face, dynamic and doesn't pull any punches on the detail with the blood and gore. Like most others I just think that all the linework does blend together often and makes some scenes confusing to discern and the shading is a bit light. Really, all it needs is just a little tightening up. Other than that, just reduce the page size a bit and you're good to go. Keep up the good work.
last edited on July 14, 2011 11:42AM
thanks Chill. We have made the size smaller so no more side scrolling. And Jason is working on tightening up his line work as I am working on tightening up the overall storytelling.. hope you check us out some more
©2011-2012 WOWIO, Inc. All Rights Reserved