Help, Support and Suggestions
im blue abdie abudie if i was green i would die dabide abedie im blue abadi abadie
vist el comic or somthing
Did you click the highlighted button, then wait a couple seconds for it to say "Fave added"?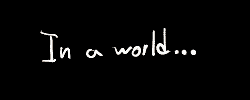 "The only moral it is possible to draw from this story is that one should never throw the letter Q into a privet bush, but unfortunately there are times when it is unavoidable."
-Douglas Adams, The Restaurant At the End of the Universe
last edited on July 14, 2011 4:27PM
im blue abdie abudie if i was green i would die dabide abedie im blue abadi abadie
vist el comic or somthing
crocty
at 12:02PM, March 7, 2008
MechaZeep
no just nothing comes up when i click edit recomendions.

Well you have to click that button, and it'll add to your favourites
THIS NEW SITE SUCKS I'M LEAVING FOREVER I PROMISE, GUYS.
NOT BLUFFING, I'M GONE IF YOU DON'T FIX IT.
Oh god I'm so alone someone pay attention to me
last edited on July 14, 2011 11:51AM
im blue abdie abudie if i was green i would die dabide abedie im blue abadi abadie
vist el comic or somthing
©2011-2012 WOWIO, Inc. All Rights Reserved