going away - Comic Discussion (Print & Web!)
Are you to emotionally attached to your comic?
My comic is my baby.

Hurt my baby, and I'll kiiilllzzz yyoouuuusss.

last edited on July 14, 2011 11:48AM
Yesterday was Saturday and I spent the night at home drawing Bulletproof instead of going out and having a life. I'd say that pretty much answers that question right there. But it's really quite simple for me - doing this stuff makes me happy. It seems silly now that I went so many years just drawing pinup pics.

As for the characters, I'm using quite a few that I created ten or more years ago, so there is definitely a sense of attachment there, but since I never wrote much of anything back when they were created, it's really only their looks that have existed that long - I'm only developing their personalities now. And in all honesty, I like most of my newer creations just as much, if not more, because the designs are more solid.

But yeah, like plenty of others have already said, I don't think it's possible to do comics and NOT become obsessed with them on some level. There's just too much time and effort that goes into it. Dave Sim once said that if the world of Cerebus and its characters weren't "real" to him on some level, he probably couldn't write the comic, so he had to be borderline schizophrenic to be able to do it. The longer Bulletproof goes on, the more I'm inclined to agree.
last edited on July 14, 2011 3:50PM
I'd sadly have to say yes, I am attached to my webcomic. The main character is based upon aspects of myself, and the other characters are based upon friends and people I have known through-out my life.
In some strips I tend to relive funny memories, and others I kinda visualise how things could have been or what would happen if I did get to open up my own comicbook and roleplay gaming store.
So, I find myself working hard to come up with material that I feel is worth putting up, and I refuse to just slap up any old thing, just to keep the updates flowing, hence why there are times I haven't updated for a week, due to writers block or simply struggling to come up with something amusing and fun.
last edited on July 14, 2011 2:11PM
On my recent page I was not happy with what I had did so I redid it 3 times plus with one final addition changed last night...so in the words of POLO...
POLO
Your comic has complete control over you! Your to attached.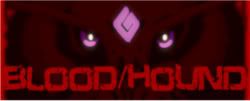 last edited on July 14, 2011 4:22PM
kyupol
at 9:08PM, Dec. 6, 2007
I sometimes get misty eyed when I am doing some uber-dramatic scene in the script. Now I'm working on the script of PARA SAYO (eng trans: 'just for you' -- the sequel of MAG-ISA) and so far a few scenes kinda got to my head. Like stuff about people dying and people doing self-sacrifice for a perceived greater good. In some cases sacrifice is not appreciated or put to waste. Or just the scenes where the perceived 'bad guy' gets humanized Naruto-style.

Its just when you internalize a scene too much. You just...


lol I almost ranted. :)
last edited on July 14, 2011 1:25PM
©2011-2012 WOWIO, Inc. All Rights Reserved