Page 1
DarkChibiShadow on Feb. 25, 2008
Yeah you skank whore bitch get cleaning this fu--

OH HEY!

I guess Reku loves bad-mouthing people, or maybe just old ladies.

Man, first pages suck, sorry this page sucks, beginings suck...URGH! Just wait...

YOU SEE THESE TWO?

THERE LIKE THIS: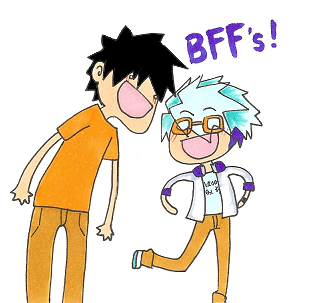 I have the urge to make really annoying GIFs for buttons...