Page 22
DarkChibiShadow on Nov. 7, 2009
Last simple page for a while- Part 2 is super fun so I'm more likely to ink it!

Imma try to knock out some pages tonight!

Also- GO VOTE ON THE GET UP AND GO PAIRING CONTEST!

GO VOTE FOR DIO AND MARS BECAUSE THEY ARE THE BEST PAIRING IN GET UP AND GO!

GuGo belongs to Tamers!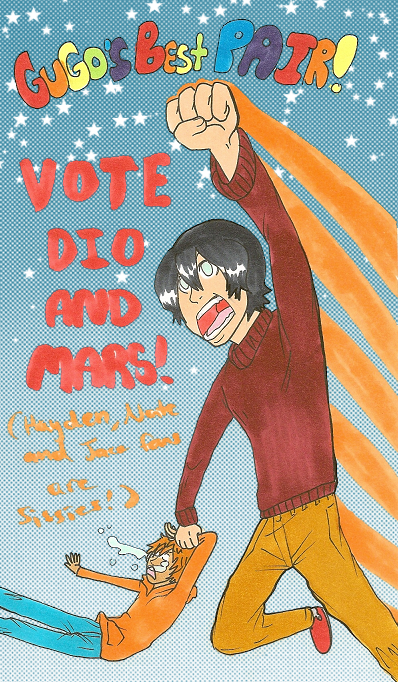 (This is my poster for the GuGo Pairing Polls n such! I SHALL CAMPAIN LIKE NO END!)